Ghanaian VC Firm Injaro Invests $2M in Zeepay's Series A Round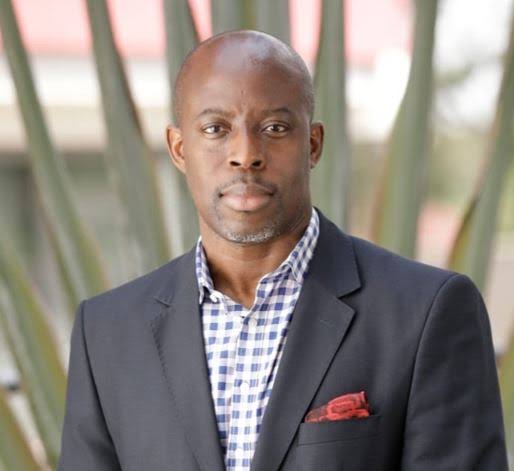 Injaro ​ Advisors, a Ghanaian private capital fund manager, has recently invested $2 million in the Zeepay Ghana Limited Series A round. This represents the VC's inaugural investment from its Injaro Ghana Venture Capital Fund (IGVCF).
Injaro has now joined a consortium of international investors who are participating in Zeepay's (a wholly Ghanaian-owned global mobile finance service (MFS) provider) ongoing fundraising efforts. The fintech tech startup is a pioneering player in the digital termination of remittance (DTR) sector and the mobile money market, extending its reach to more than 20 countries across the globe.
This equity investment by Injaro will fuel Zeepay's expansion across multiple countries and reinforce its presence in these new markets. Injaro said in a statement that this investment aligns perfectly with IGVCF's strategic approach, which focuses on collaborating with Ghanaian small and medium-sized enterprises (SMEs) demonstrating credible growth potential. These enterprises often operate in sectors like inclusive financial services, food and agribusiness, education, healthcare, manufacturing, and industrial services.
Commenting on the investment, Jerry Parkes, the Managing Director of Injaro Investment Advisors, expressed his enthusiasm about the partnership with Zeepay, which is spearheaded by Andrew Takyi-Appiah, a dynamic and visionary young Ghanaian entrepreneur. The MD described their joint aspiration to build a successful Ghanaian multinational and become a frontrunner in the fintech industry.
Parkes emphasized the importance of financing Zeepay with Ghanaian capital, which ensures that the investment's profits circulate within the local economy, fostering a virtuous cycle of economic development. He added that this investment signifies a significant initial step towards establishing connections between Ghana's pension funds and remarkable local businesses that are pivotal drivers of Ghana's economic growth.
Andrew Takyi-Appiah, the co-founder and CEO of Zeepay, expressed his delight at having a Ghanaian local private equity investor on board. He regarded this as a testament to the strength of their brand, especially in the prevailing economic conditions. The CEO also highlighted the investment's symbolic importance in demonstrating Ghana's confidence in its own businesses and thanked Injaro for translating that belief into a tangible reality.
Launched in 2014, Zeepay specialized in facilitating cross-border payments directly into mobile wallets, serving regions spanning Africa and the Caribbean. With a core mission around fostering financial inclusion and revolutionizing cross-border payments, particularly in underserved, low-income markets.
As a testament to Zeepay's outstanding performance, the company currently holds the top position in Ghana's Club100 list and stands as the second-largest mobile finance service (MFS) provider in the country in terms of revenue. Their achievements were further acknowledged as they were named the "Brand of the Year" at the 2023 EMYAfrica Awards.
More about Injaro Investments
Founded in 2009, Injaro Investments (Injaro), an Africa-focused private equity and private credit fund manager, focuses on SME investments. The fund's investment approach is built on the provision of finance, business assistance, and capacity building to high-potential SMEs.
In 2022, the firm announced the launch of its third fund of $20 million, backed by local pension funds and a first of its kind for Ghana. According to Jerry Parkes, CEO of the fund, the fund was created to support mission-focused SMEs.
The fund has invested largely in business concepts that fundamentally benefit small-scale farmers across West Africa, with several of them being located in relatively poor Sahelian countries. The portfolio therefore comprises enterprises in the poultry value chain, seed cultivation, and shea butter processing.
Explaining the impact of the Fund on the continent so far, Jerry Parkes said:
"Our investment in Nafaso, a company in Burkina Faso, tells one of the more inspiring stories. The founder, who started out as a subsistence farmer, grew to become the largest seed producer in Burkina Faso and is now a regional supplier of seeds with exports across ECOWAS member states, including Liberia and Nigeria. The company had created a significant impact (over 350,000 beneficiaries) and grown its top line by three times over the investment period. Our most recent achievement was when the London Stock Exchange published its inaugural edition of the Companies to Inspire Africa report. 11 out of 300 featured companies in the report were in the agriculture sector, and 5 of them were part of the Injaro portfolio—Agricare, Comptoir 2000, Faso Kaba, Nafaso, and Proveto."