How FSAT Labs Incubation can Drive a Sustainable Startup Ecosystem in South Africa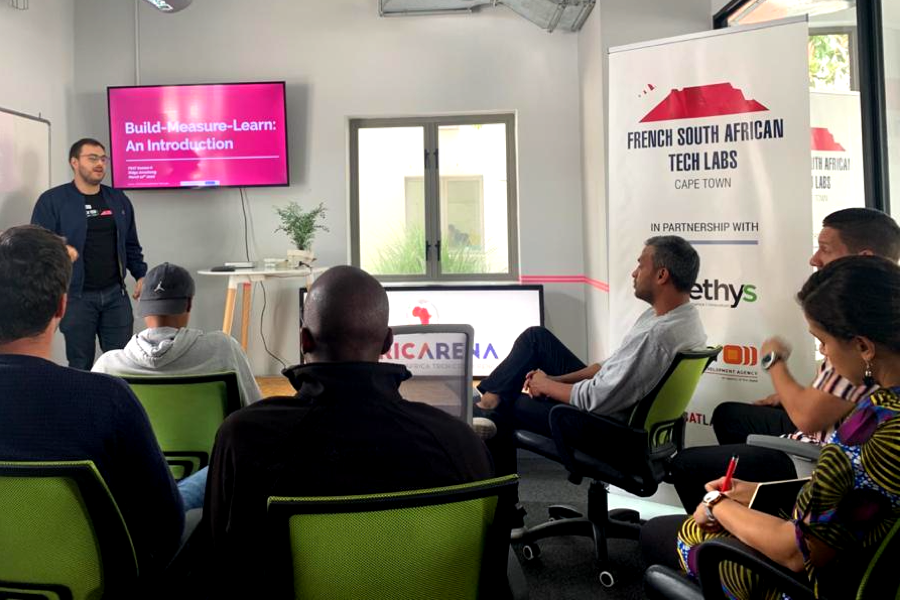 South Africa's FSAT Labs incubator has announced the selection of 16 start-ups for its tenth cohort, with a focus on empowering women and climate-tech entrepreneurs. The six-month incubation program for the FSAT Labs cohort will begin in April and end in October.
Due to the Covid-19 pandemic, FSAT Labs, a Cape Town-based incubator, has gone online and extended its reach to areas of the country that don't have as much access to technological incubators in their metro areas. As a result, there are two start-ups from KwaZulu-Natal, nine from Gauteng, and five from the Western Cape in the season 10 cohort.
A total of 15 applications from women entrepreneurs were submitted to the famous incubator, including some of South Africa's top businesswomen who have built successful careers and businesses. Eight founders, or one-third, are women, showing progress in the tech industry's efforts to close the gender gap. Giunevere Thomas, Lebogang Letsoalo, Serisha Barrat, Sophia Campello Beckwith, Sine Shabalala, Nonkululeko Nkabinde-Taderera, and Naum Modiba are some of the women who founded Arable Grow, along with Engela Smit, a prominent female horticulturist.
As seen in the selection of this cohort, climate-tech and agritech continue to garner enormous national attention. For its Season 10 cohort, a number of climate-based agritech start-ups applied, the majority of which were already fully operational with users and income. The climate-based tech companies selected for the cohort are Arable Grow, Bioage, the Urban Farmer, and Aselukhanyo.
Incubating the Next Market Drivers
Entrepreneurs and innovators can get the resources and assistance they need at incubators to establish and run a successful firm. Young business owners typically move quickly to expand their companies, but they encounter a number of obstacles that make it difficult for them to do so, including a challenging economic environment with slow growth and sluggish job creation. These shortcomings and difficulties present a chance for the nation's domestic incubation sector.
With the youngest founder being 21 and the oldest being 40, the FSAT season 10 cohort of founders features 26 founders that are under the age of 35. Eight of the founders have recently graduated from their studies, while six are still enrolled in tertiary education.
Incubators and other business support programs are crucial in creating an atmosphere that encourages enterprises to expand and boost the economy. In general, incubators provide companies with the tools, opportunities, and resources they need to improve their chances of success. They offer instruction and direction more explicitly in areas like sales, marketing, business strategy, finance, and occasionally even financing.
This cohort shows founders willing to launch a digital business and develop a dynamic, sustainable tech ecosystem, with a substantial percentage of them being under the age of 28 and having already won accolades as entrepreneurs and become leaders in their areas.