How the Current Crypto Crackdown Affect Venture Funding in Africa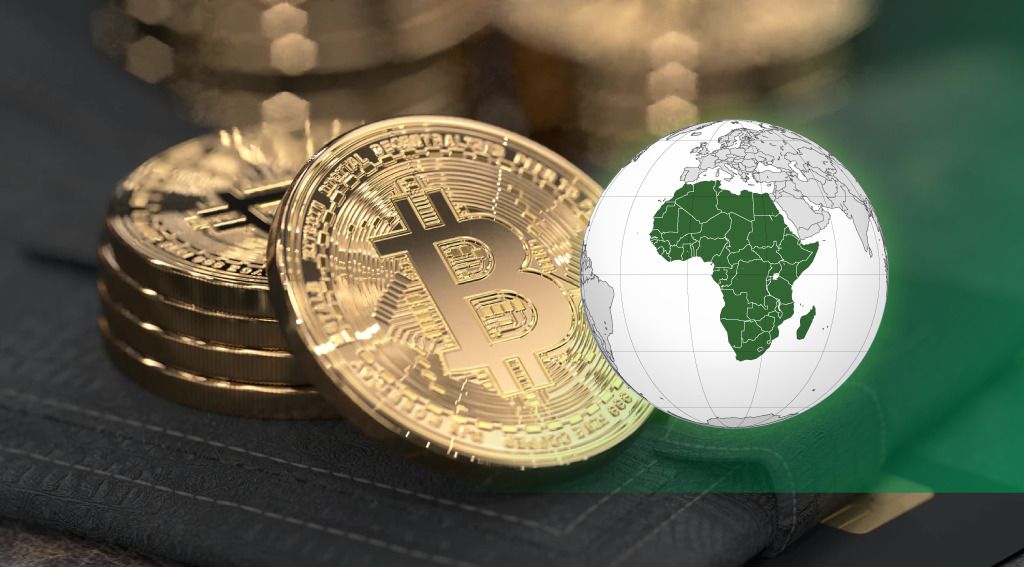 Cryptocurrency has been increasingly popular worldwide as more people see it as an alternative to traditional financial systems. Africa is also experiencing a steady growth in cryptocurrency adoption. Although, it faces some distinct challenges that hinder widespread acceptance on the continent.
The limited availability of traditional banking services is a major factor behind the growing acceptance of cryptocurrencies in Africa. A World Bank report reveals that less than half of adults in sub-Saharan Africa have access to formal financial services. This  indicates a significant gap in the banking system.
The banking infrastructure in Africa is characterized by disorganization, which has deterred some individuals from utilizing existing banks. Consequently, there is a strong desire for alternative payment methods. This is where mobile money and cryptocurrencies meet the region's financial needs.
The use of cryptocurrencies in Africa has brought several advantages, including fast, secure, and cost-effective cross-border money transfers. This has particularly benefited the large population of Africans working abroad who send remittances to support their families back home.
Moreover, cryptocurrencies have the potential to offer small businesses an alternative means of accessing funding, reducing their dependence on traditional banking institutions. These various benefits combined highlight the significant positive impact that cryptocurrencies can have on Africa's economy.
Crypto venture funding in Africa
The rise in cryptocurrency adoption, accompanied by its numerous advantages, has spurred the establishment of blockchain startups across Africa. This development has attracted venture capital funding, facilitating the growth and expansion of these startups in the region.
Africa experienced a significant surge in funding for blockchain startups in 2022. This is According to NODO news and the Africa Blockchain Report. The report highlights the growing interest and recognition of the potential of cryptocurrencies in the region, leading to substantial investments in platforms that facilitate secure storage and trading of digital assets.
The increase was driven primarily by South Africa and Seychelles, which attracted the highest amount of venture capital investment on the continent. In 2022, blockchain startups in Africa collectively raised $474 million, marking a substantial growth from the previous year's $89.6 million.
This significant increase in funding reflects the growing interest and confidence in the potential of blockchain technologies in Africa's entrepreneurial ecosystem. This notable surge in funding for custody and exchanges reflects the increasing demand for cryptocurrency trading in Africa.
In 2022, the custody and exchanges industry category emerged as the top-performing sector in Africa's blockchain funding landscape. With a total of $250 million raised, it accounted for more than 50% of all blockchain funding in the region.
Venture funding in lieu of crypto crackdown
The crypto market has been highly disrupted lately due to legal actions by U.S. regulators against major exchanges like Binance and Coinbase. These actions have created a tumultuous environment for the crypto industry. The shift in venture capital funding away from crypto projects has become highly noticeable and significant.
Venture capital investment experienced a significant decline of 82% compared to the previous year. Thus, funding dropped from $9.1 billion in the first quarter of 2022 to a mere $1.7 billion. Additionally, the funding figure represents a 30% decrease from the last quarter of the previous year.
This amount is also the lowest total since the fourth quarter of 2020, which recorded a meager $1.1 billion in funding. It is worth noting that during that time, the concept of Web3 was relatively unknown to many individuals.
During the first quarter of 2022, venture capital-backed startups secured a noteworthy 29 funding rounds surpassing $100 million. Notable among these were significant raises of $400 million or higher by ConsenSys, Polygon Technology, and FTX, along with its U.S. affiliate, FTX US.
However, the most recent quarter witnessed a sharp decline in such large-scale funding rounds, with only two rounds reaching the impressive nine-figure mark. Venture capitalists have shown a cautious approach, pulling back on substantial investments in the sector.
The state of Crypto funding in Africa
Over the past year, the blockchain industry in African tech has faced significant hurdles and obstacles. This period has been characterized by difficulties and setbacks for players in the blockchain space across Africa. This has resulted in a fragile state of customer and investor trust.
Confidence is diminishing, startup closures are increasing, and individuals employed in Web3 are reevaluating their professional paths. Numerous crypto-focused startups throughout Africa have faced significant challenges in sustaining their operations.
Currently, there is a scarcity of funding has resulted in the acquisition of at least one Nigerian cryptocurrency exchange company. Additionally, several other startups in the payment sector have been forced to shut down.
Due to the collapse of FTX, several startups in the cryptocurrency industry have encountered difficulties and skepticism. Nzwisisa Chidembo, the founder of Riskbloq, has observed a decline in consumer interest n South Africa. The enthusiasm for cryptocurrencies and the trust placed by consumers in the industry are diminishing.
Despite the overall decline in venture capital funding, the landscape for crypto investments in Africa appears to be bucking the trend. EchoVC, a pan-African venture capital firm with a global reach, recently revealed the launch of a new fund worth $8 million.
This fund specifically focuses on supporting blockchain startups across Africa. The VC's decision to raise this capital comes at a challenging time for the trust and confidence in crypto and blockchain startups in general. EchoVC founder Eghosa Omoigui believes that there is no more opportune moment than the present to introduce a blockchain-focused fund for African startups.