Kenyan Agritech Startup, iProcure Partners FtMA to Expand into Tanzania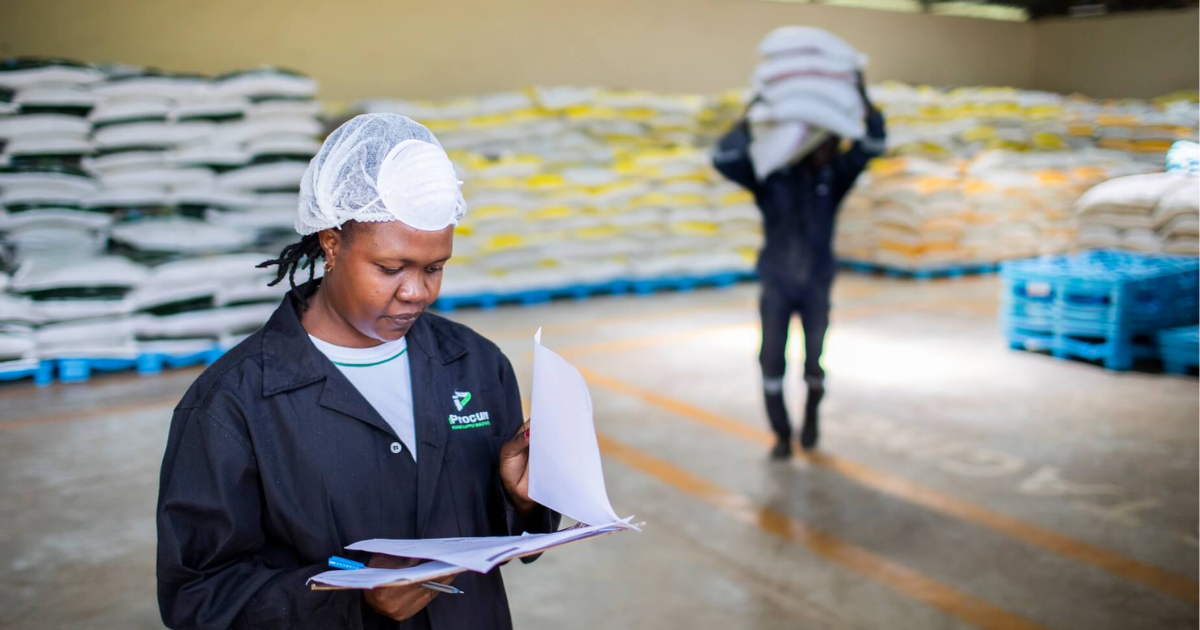 iProcure, a leading African agricultural input supply startup based in Kenya, has partnered with Farm to Market Alliance (FtMA) to expand its operations into Tanzania. FtMA is a consortium of public and private institutions focused on increasing the income and resilience of smallholders. It also boosts commercial viability throughout the value chain and operates a network of last-mile service providers called Farmer Service Centers (FSCs). These FSCs serve as crucial service hubs, providing demand-driven services such as quality inputs, weather, and planting advisory information. Others are affordable financing, handling and storage solutions, and timely market connections to guide farmers' transition to commercial farming. Through their partnership, iProcure and FtMA aim to enhance access to supplies and services for more than 125,000 farmers in Tanzania.
iProcure has over the years revolutionised traditional agricultural supply chains in East Africa by establishing its distribution infrastructure, connecting major agricultural input suppliers directly to local agro-dealers through its proprietary distribution technology system. By eliminating middlemen in the conventional agricultural supply chain and offering technology-driven insights on supply levels and prices, iProcure ensures the availability, quality, and delivery of critical agricultural inputs such as fertilizers and seeds while delivering cost savings. This, in turn, enables agro-dealers to provide farmers with the necessary products when they need them.
The expansion into Tanzania fulfills iProcure's promise to enter the markets of Uganda and Tanzania, as well as launch a credit offering for agro-retailers to purchase supplies on credit. This promise was made when iProcure raised $10.2 million in Series B funding in 2022 from a diverse group of international investors.
What the Tanzanian Expansion Means for iProcure
Niraj Varia, the CEO of iProcure, expressed excitement about entering the Tanzanian market through the partnership with FtMA, which provides an ideal opportunity to introduce their technology to an established network of agro-dealers. Varia highlighted the shared vision of digitizing agriculture, assisting farmers, and improving supply chains. Mads Lofvall, the Managing Director of FtMA, also expressed enthusiasm about the partnership, emphasising FtMA's goal of bridging the gap between service delivery and market access at the first and last mile. Lofvall believes that digitizing the work of their Farmer Service Centers is crucial to achieving this goal and looks forward to witnessing the benefits that farmers and FSCs will derive from this partnership.
Apart from procuring and delivering supplies to over one million farmers, iProcure's software and data management solutions digitize agro-dealers' businesses and provide valuable insights into regional agricultural input demand, price sensitivity, and creditworthiness. Leveraging this information, iProcure has extended Buy-Now-Pay-Later (BNPL) services to more than 1,500 agro-dealers.
FtMA, through its network of 295 Farmer Service Centers across six regions, offers last-mile service delivery and structured market access to 125,000 farmers in rural Tanzania. Their range of services includes market access, farm inputs, financing, mechanization, advisory services, and insurance. As part of the partnership, iProcure plans to deploy its supply-chain tracking technology and business management software solutions to 100 Tanzanian agro-dealers, enhancing their operational efficiency and supply traceability. The ultimate goal is to implement iProcure solutions in 100 FtMA Farmer Service Centers by November 2023.
This partnership represents a significant step forward in digitising agriculture in Tanzania. By leveraging technology, data-driven insights, and a network of service providers, the partnership aims to empower smallholder farmers, improve the efficiency of agricultural supply chains, and contribute to the overall growth and resilience of the agricultural sector in Tanzania.