Israel's Entrio Secures $7.5M Funding To Grow Its Digital Asset Management Platform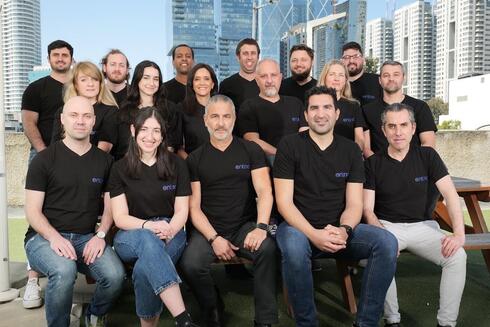 An Israeli-based startup, Entrio, has secured funding of $7.5 million to grow its IT asset management platform.
The funding round was led by Communitas Capital Partners. Other investors that supported the funding round are BNY Mellon, Vintage Investment Partners, and Alicorn Venture Partners.
This new investment will support Entrio to develop its technology while expanding to other customers worldwide. The startup envisions being a top player in IT asset management. With this goal in mind, Entrio recently announced its integration of gpt-3, becoming the first in the ITAM space to merge these capabilities.
Speaking on the investment, Co-founder & CEO of Entrio, Avi Cohen said, "We are honoured to have received this vote of confidence from our new investors, and are fortunate to have achieved a strong track record in such a short time with some of the world's top-tier banks. This round will allow us to continue building the best-in-class IT asset management solution for some of the most respected financial institutions and largest enterprises in the world."
Entrio is an Artificial Intelligence (AI) asset management platform that allows enterprises in the financial sector to run and optimize their vendor stack, which on average can surpass ten thousand platforms and is worth hundreds of millions of dollars for each company.
Further stating, Managing Partner at Communitas Capital Partners, Doug Atkin said, "Demand for innovative IT asset management solutions is growing rapidly, and Entrio is uniquely positioned to capitalize on this trend. We are excited to co-lead this round and partner with Entrio to support their vision of revolutionizing IT asset management with their advanced technology and cutting-edge AI tools."
The startup addresses the problem that occurs in large enterprises such as being compliant and managing their assets without huge costs.
Also, the Global Head of the Enterprise Change and Resiliency Office at BNY Mellon, Amy Shanle stated, "We are pleased to leverage Entrio's advanced solution to optimize and manage our vendor stack. Entrio's technology will help us gain better visibility of our IT assets to drive efficiency and commercial opportunities across our organization."
Managing Partner at Alicorn, Alexander Assim said, "Entrio is at the frontier of solving a painful transparency problem in the management of IT assets. We think this is truly a timely opportunity for the company, its exceptional management team and their existing track record in this space. Several of the world's most respectable financial institutions have already placed their faith in the product, and we see an accelerating trend of the same asset management problem across multiple sectors."
Entrio was founded in 2021 by Avi Cohen, Gil Devora and Moises Cohen. The startup currently operates in Tel Aviv, Israel. This is its first seed investment round since its establishment.