Ivorian health-tech startup Susu raises $2.2M in pre-seed funding to help Africans access quality health care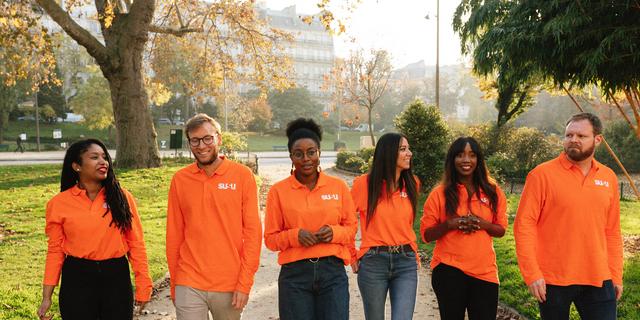 Ivorian health-tech startup Susu has raised €2 million ($2.2 million) in a pre-seed funding round with angel investors. Part of the funding was also raised as debt, and grant financing from BPI France, the French government's public investment bank.
Susu is a global health-tech startup that provides preventive care medical treatments, by offering healthcare packages or bundles to patients who suffer from chronic diseases like diabetes and hypertension and women who require careful management to ensure health safety and wellbeing.
African healthcare faces many challenges further aggravated by a growing population, lifestyle changes, and urbanization, giving rise to an increase in chronic diseases. Access to quality healthcare is also limited, due to poor quality healthcare services and lack of insurance.
Studies have shown that less than 3% of Africans have access to health insurance. Susu eases this problem by supporting beneficiaries through care bundles, that consolidate with the patients, their families, and the healthcare professionals. Susu also offers collective financing, where relatives living locally and, in the diaspora, can contribute to the health financing. Using a digital platform, Susu connects beneficiaries, financial contributors, and also a quality medical network of healthcare professionals such as doctors and nurses.
The startup was co-founded by Bola Bardet in 2019 after she lost her dad to chronic health complications, caused by poor management. Together with co-founders Laurent Leconte (CTO) and Sandrine Egron (COO), Susu is serving Africans, by making health care affordable and within reach for the populace.
Commenting on the inspiration behind the health-tech platform, Bardet said, "I suffered the terrible loss of my dad due to mismanagement of his medical condition. I knew that the situation could have been prevented if he had access to comprehensive health care and that's why I started Susu, to provide access to quality and affordable health care to others. We should not be fatalist about access to quality healthcare in Africa. Like financial inclusion is being improved with mobile payment solutions, technology is going to play a tremendous role over the next decade in providing solutions to tackle the challenges faced by the healthcare systems over the continent."
An angel investor and a senior executive with experience in international insurance groups, Christopher Neves, spoke about the funding, "I have been following Susu since the beginning of the project. And I see its huge potential, focused on building a solution to provide access to affordable healthcare in Africa through technology. Since the start, Bola Bardet and her team have demonstrated their capabilities and ambition in executing such a project."
The company confirms to a 500-strong customer base, which grew five times more last year. It has also generated more than 400% in revenue in 2021. Susu currently serves Ivory Coast, Senegal, and Cameroon. With the pre-seed funding, the startup intends to grow its team and introduce new features, as well as expand its services to six other countries in sub-Saharan Africa, including Nigeria and Ghana.
Health-tech startups in Africa are transforming medical care for Africans through technology. And is receiving recognition from investors. Nigerian Pharmtech startup Remedial Health also recently raised $1 million in pre-seed funding to combat fake drugs in the continent. Nigerian health-tech startup, Reliance Health also completed a series B funding round, where it raised $40 million in funding.