Ivorian Mobility Startup Moja Ride, raises Fund, Partners O-City for Expansion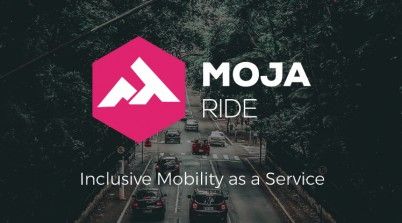 Abidjan-based mobility startup Moja Ride founded in 2020 has partnered with O-CITY. The partnership comes after a Series A funding round led by Orange Ventures and Toyota Tsusho Corporation ("Toyota Tsusho") and its group business CFAO SAS.
Moja Ride was launched in 2020 by Jean-Claude Gouesse, the startup enables travelers and users to schedule and pay for trips online while also allowing transportation companies to manage their fleet, routes, and payment methods. Moja Ride is focused on solving transportation obstacles and maintaining transparency in the mobility market.
Gouesse speaking on the partnership said that the mobility market is becoming more digitalized in its management system, removing the reliance on cash transactions.
"The public transportation industry worldwide is becoming less dependent on proprietary closed-loop payment solutions. Africa, with little legacy infrastructure to slow down progress, has the potential to leapfrog the rest of the world by harnessing the benefits of mobile technology and payments processing solutions to deliver a better and safer customer experience for commuters and transportation providers" Gousse said.
With Moja Ride having over 35,000 share-taxis ("Woro-Woro") and 8,000 mini-buses ("Gbaka") gaining market share across multiple transport services in Abidjan, it intends to extend its services in other West African nations through its funding and leverage on O-CITY's payment options from customers which including QR codes, NFC, and prepaid cards, currently operating in 130 cities across the world.