Jays Living Technologies Launches Nigeria's First Item Finder startup, JaysFinder
With the emergence of digitalization in our everyday life, there are bound to be times when we require assistance in getting to places, realizing where we are, and even remembering where we kept things. There is a need for tech systems that provides assurance of accurate navigation and location, this is what JaysFinder is designed for.
JaysFinder is a product of Jays Living Technologies. The tech was recently launched as the first Nigerian Finding device, with a Bluetooth-enabled device and mobile app that allows users to find misplaced items without hassle.
Once set up, the tech's 4IR system allows users to attach the "Jay" to their favorite items like keys, bags, wallets, TV remotes, etc. Users can then locate their items from the app by tapping on "find". When using the Jay device to find mobile phones, the connection triggers a loud ring. This is done by double-tapping the Jay device, the app is activated and the phone gives a loud ring even when on silent or DND.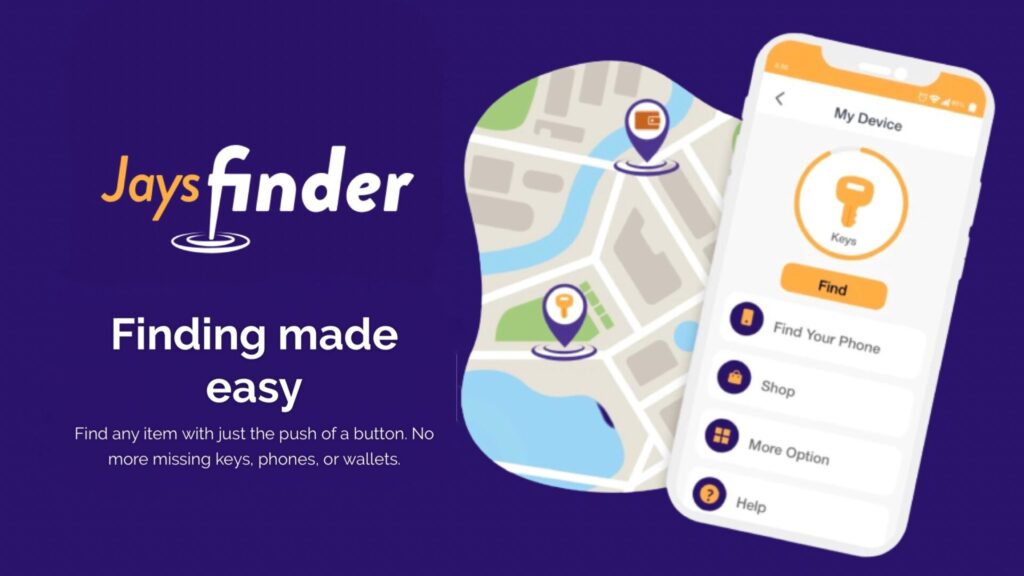 The tech leverages Geographic Information Systems (GIS) to provide users the ability to locate their misplaced items with ease.
The app comes with a map that can be used to see the real-time location of tagged items. With its smart notifications, users can get notified when they are leaving an item behind. The tech also allows users to see the "last known location" of an item if the device (Jay tracker) is out of Bluetooth range.
The JaysFinder device is durable as well as water-resistant, its replaceable battery can last for up to two years. The JaysFinder app can also connect to more than 5 "Jays".
The JaysFinder App is available on Android and iOS devices. Those interested in getting the Jay device can click here to visit the JaysFinder website or sending a DM to @jaysfinderng on Instagram.