Jordanian Startup, Capifly Raises $1 Million Pre-Seed Round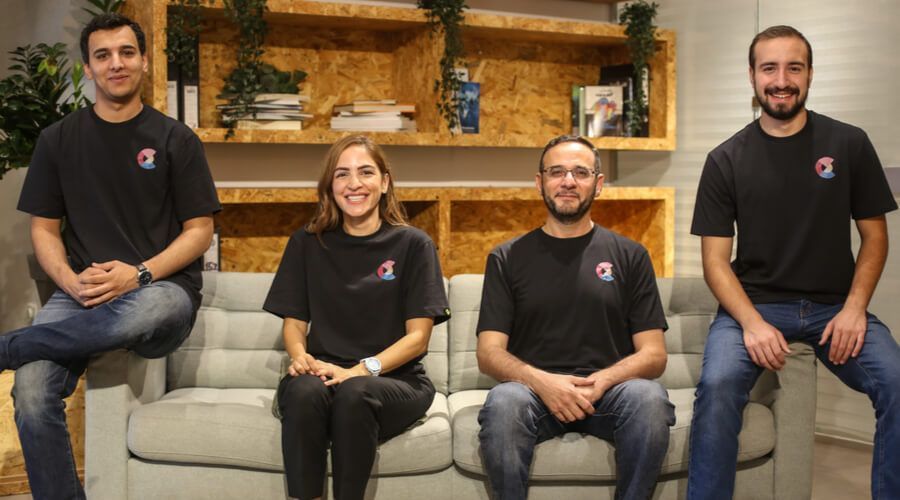 Capifly, a Jordan-based technology startup unlocking non-dilutive capital for growth startups empowering the digital economy, is excited to announce its successful $1 million pre-seed funding round. In addition to this milestone, Capifly is in the advanced stages of setting up a $10 million non-dilutive capital facility, with increasing commitments reflecting strong market confidence. Capifly's capital commitments coincide with its recent expansion into Saudi Arabia, a strategic move to support its growth in the region.
Capifly unlocks value in the digital economy by bringing proprietary credit scoring technology to an expansive range of digital sectors – from SaaS, enterprise software, content, gaming, ads, light asset marketplaces, and all internet-based virtual goods. This underscores Capifly's identity as a technology-driven leader in the provision of non-dilutive capital.
Speaking about Capifly's larger future ambitions, Dunya Bashiti, Capifly's co-founder & CEO, said, "Our vision positions Capifly at the forefront of the internet's GDP growth. Our unique technology isn't just for our use; we're gearing up to underwrite debt for other financial institutions, solidifying Capifly's key role in the digital era".
Capifly's journey to date wouldn't have been possible without the critical belief and support of early investors and backers, including Oasis500, BLDR Ventures, Joa Capital, Ahli Fintech (Jordan Ahli Bank's wholly-owned subsidiary), and remarkable angel investors from Jordan and KSA. Their belief in Capifly's vision and the team's technological strengths has been invaluable. "The journey is just beginning, and their continued support propels us forward" adds Ahmed Jaradat, Capifly's co-founder and CTO.
Starting in the Middle East, Capifly's ambition doesn't stop there. Their strategy includes expansive plans across emerging markets pivotal for Islamic financing, especially Southeast Asia where they have already created a foothold through a registration in Malaysia.
The current size of the virtual goods market across MENA is estimated at over $15 billion and is estimated to grow to $25 billion by 2025. With the addition of non-dilutive capital from players like Capifly, the market could even grow at a faster and more exciting pace.
As the digital economy expands, Capifly is unwavering in its resolve to be among the top players in providing non-dilutive capital for this vibrant sector.