Kenyan agri-tech startup Twiga secures $50m funding for expansion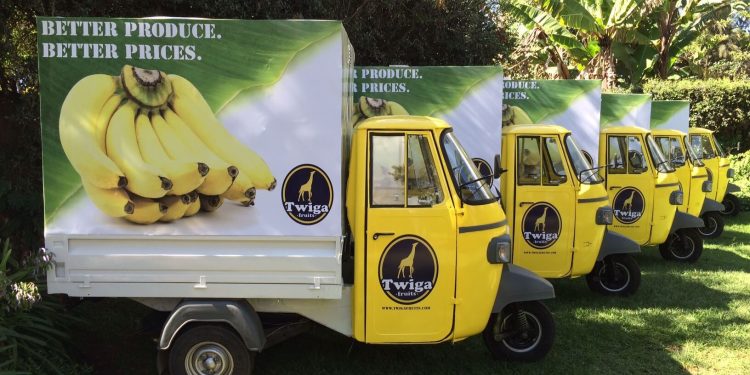 Twiga, a Kenyan B2B agritech startup has announced the close of a $50 million Series C round, to drive its expansion in East Africa and other neighboring countries.
The startup had previously secured $30 million in a Series B round and $10.3 million in a Series A round. According to information available, Twiga has raised more than $100 million in loan and equity funding since it was founded in 2014.
TLcom Capital, IFC Ventures, DOB Equity, and Goldman Sachs' spinoff Juven were among the investors in the round, which was led by private equity firm Creadev, a family office and private equity firm that is based in Paris and Nairobi. The fund was also supported by the OP Finnfund Global and Endeavor Catalyst Fund.
Twiga plans to use this latest investment to fund its proof of concept which aims at taking off over 30% of the price that consumers pay for popular domestic plant-based food products.
It also plans to use part of the funding to roll out low-cost manufactured food and non-food products under its brand before the end of the year. The round includes a merger of Twiga's cap table where earlier investors got some liquidity through a $30 million secondary sale.
In a statement, Africa director at Creadev, Pierre Fauvet, said "We are deeply convinced in Twiga's potential to revolutionize informal retail across Sub-Saharan Africa."
Twiga, which was co-founded by Peter Njonjo and Grant Brooke, who has since stepped down, uses technology to develop supply chains in the food and retail distribution businesses.
Twiga's B2B e-commerce platform streamlines the supply chain between fresh food producers, FMCG manufacturers, and retailers. This removes the need for many intermediaries, cutting the cost of food for consumers significantly.
It started by linking vendors and outlets with farmers through an app to access different agricultural produce, but in 2019, it began connecting FMCGs and manufacturers with retailers in Kenya to increase its revenue, making the company compete with regional players like Sokowatch and MarketForce.
Twiga claims to have over 100,000 customers in Kenya and delivers more than 600 metric tons of product to 10,000+ merchants daily.
Speaking on the company's platform, Peter Njonjo, CEO, Twiga, said, "We see ourselves as building a one-stop-shop for the informal retailer and all their needs. So that's what we're evolving into as a business."
It has more than 1,000 employees and seeks to expand to other East African markets — Uganda and Tanzania — before the end of the year.
The startup is currently working with development finance partners on how to scale its proof of concept where it hopes to serve as an off-taker to sell horticultural crops across East Africa from February 2022.