Kenyan Fundraising Platform Secures $25k investment from Venture Capitalist Firm Microtraction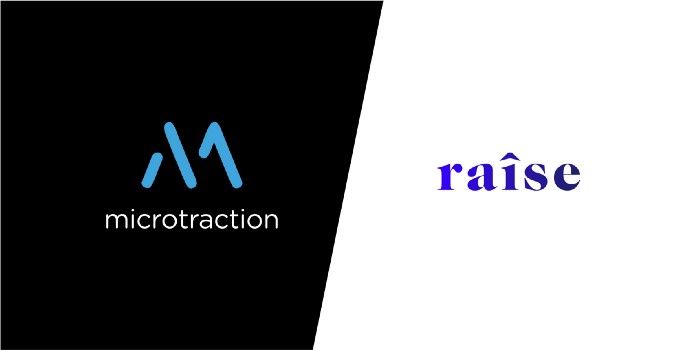 Kenyan fundraising platform Raise, has raised $25,000 funding from Nigeria-based Venture Capitalist firm, Microtraction, to help build up its platform and scale.
Raise is a simple fundraising and equity management platform founded by Marvin Coleby and Eugene Mutai in 2018. Raise empowers founders with affordable online tools to raise funds faster and distribute equity to hire talent. This drives companies to a faster product market and enables startups manage electronic cap tables, automate financing contracts like SAFE's and share private deal rooms. The platform integrates a lot of features into the website and allows for the integration of various functions. Founders don't need to use a combination of Docsend, Clerky, and Carta as all these features are blended into the platform.
Making the announcement on Medium, Microtraction noted that while there may be other companies like Carta, Captable.io and EquityEffect that seeks to achieve similar objectives as Raise, they do not have the same focus that Raise has on serving African startups, founders and investors. They said, "Companies like Carta, Captable.io, and EquityEffect are centred around the European, American and Asian markets, leaving little room for the nuances that exist in the African technology playground."
Raise CEO, Marvin H. Coleby expressed excitement in the investment and partnership with Microtraction. He was optimistic that the partnership would help build out the future of investing in private and public companies across Africa. "We are so excited to be working with Microtraction to build the future of Africa's capital market" he tweeted.
Since 2018, Raise has scaled over 200 companies and transacted over $150 million in equity on the platform, and created over $90 million worth of valuations. They are also working with Africa's largest corporate law firms to continue onboarding users and scale across the continent. Their mission is to simplify fundraising for founders, investors, and law firms across Africa by offering a suite of solutions that make startup fund raising easier, smoother – and more fun.
Microtraction usually invests in startups at the earliest stage of their development, and their model is to invest $25,000 for 7% equity stakes. Microtraction has a host of companies in their portfolio which includes Nigerian Startups like Wallet.ng, Gradely, Ribi, Thank U Cash, Cowrywise, as well as Ghana's Bit Saka. Microtraction in their yearly review for 2020 published in January announced that 21 companies in their portfolio have raised more than $33million in funding. This represents almost four-fold growth since the last year, when their portfolio raised $6million (and $3million in 2018). The companies' combined valuation stands at more than $147 million, according to the firm.
Raise is led by Marvin, Tina and Eugene. Marvin, who is the cofounder and CEO was formerly a venture capital lawyer who has built and executed venture transactions for start-ups and investors from pre-seed to series C. Tina, who serves as the Chief Growth Officer is a venture capital operator who has led African operations and partnerships at Village Capital, an active accelerator and venture capital fund in emerging markets. While Eugene, who is the cofounder and Chief Technical Officer, is a full-stack software engineer, and a certified Google Developer Expert that invests in private and public companies as well as cryptocurrency-based systems.