Kenya's ShopZetu Raises $1M Pre-Seed Funding To Expand Its Fashion Marketplace
Kenyan ShopZetu raises $1 million to expand its operations beyond Kenya and venture into beauty and home décor categories, catering to the growing needs of style-conscious women across Africa.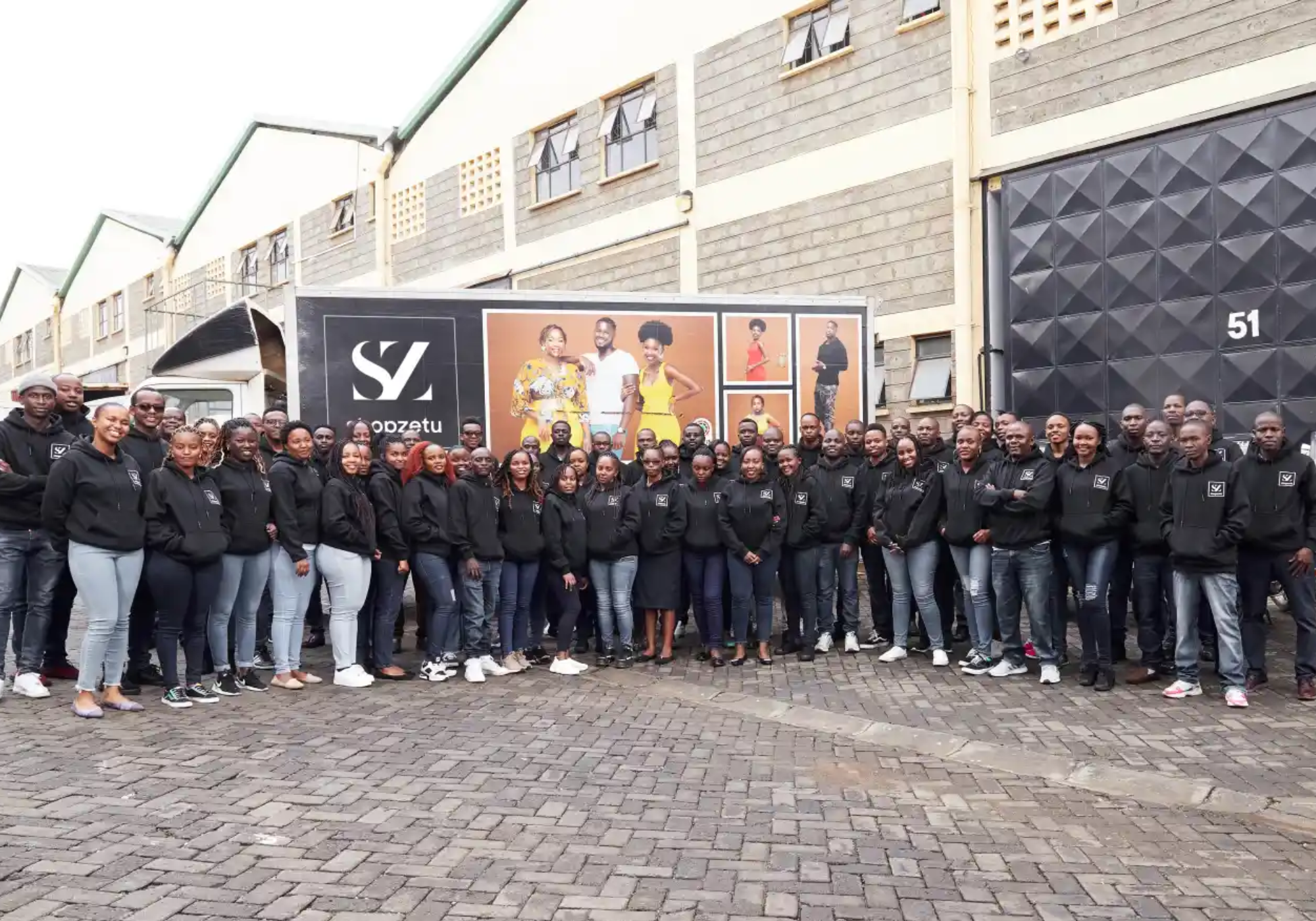 Kenyan fashion e-commerce startup, ShopZetu has raised $1 million in a pre-seed funding round to scale its products and expand beyond Kenya.
ShopZetu will leverage the funds to expand its operations beyond Kenya's borders and trial regional delivery services in Rwanda, Tanzania, and Uganda. Additionally, ShopZetu plans to diversify its offerings by introducing beauty and home décor categories to its portfolio, catering to the growing needs of style-conscious women across Africa. With its ambitious vision of becoming the leading lifestyle platform, ShopZetu aims to simplify online shopping and transform the region's fashion landscape.
Leading the pre-seed round is Chui Ventures, with participation from Launch Africa, Roselake Ventures, and Logos Ventures. Other angel investors who have joined the funding include Kendall Tang, CEO of RT Knits; Ben Munoz, co-founder, and CEO of Nadine West; Sumit Bhasin of Estee Lauder Inc; Patricia Ithau, CEO of WPP Scangroup, and Peter Njonjo, co-founder and CEO of Twiga Foods. With this support, ShopZetu is well-positioned to drive its expansion plans and cement its position in the market.
Commenting on the startup's goal, Marvin Kiragu, the CEO of ShopZetu who co-founded the platform with Wandia Gichuru, also co-founder of a Kenyan fashion brand Vivo says that he envisions the platform as a comprehensive lifestyle destination, going beyond fashion to incorporate beauty, skincare, hair products, and home décor. By becoming a one-stop shop, ShopZetu aims to capture the essence of individual expression, catering to the desires and aspirations of its diverse customer base. With its expansion into these new categories, the company seeks to establish itself as the go-to platform for all aspects of modern living.
How ShopZetu is Revolutionising Online Shopping in Africa
ShopZetu's core mission revolves around transforming the online shopping experience for African consumers. By aggregating an extensive range of fashion and lifestyle products under one virtual roof, the platform simplifies the process and enhances convenience. The startup is actively working to attract international fashion brands, aiming to significantly increase the number of vendors on its platform to 1,000, more than tripling its current count.
The Kenyan fashion marketplace understands the importance of supporting its vendors, who form the backbone of the platform. Alongside offering free vendor onboarding, the company provides a range of essential services at subsidised costs. These services include content creation, digital marketing, warehousing, last-mile delivery, and returns management. By alleviating the burden of these operational aspects, ShopZetu empowers vendors to focus on their core strengths and thrive in the online marketplace.
Over the past two years, ShopZetu has made significant strides, serving over 30,000 customers and facilitating the sale of more than 100,000 products. The startup has experienced an about 400% increase in monthly orders since January 2021. With its eye on the shifting preferences of fashion-conscious individuals, ShopZetu aims to tap into the rising demand for affordable new clothing options. As the sub-Saharan African fashion industry predominantly relies on second-hand clothing, the company's commitment to providing accessible new fashion choices sets it apart.
ShopZetu firmly believes that online fashion retail will surpass traditional retail to become the largest e-commerce category in Africa. With a growing population of fashion-forward and tech-savvy individuals, the startup is poised to shape the region's fashion landscape. By staying at the forefront of innovation, embracing diversity, and delivering unparalleled customer experiences, ShopZetu is positioned to become a key player in Africa's fashion revolution.