KoinWa launches P2P App to enable Bitcoin Trading in Nigeria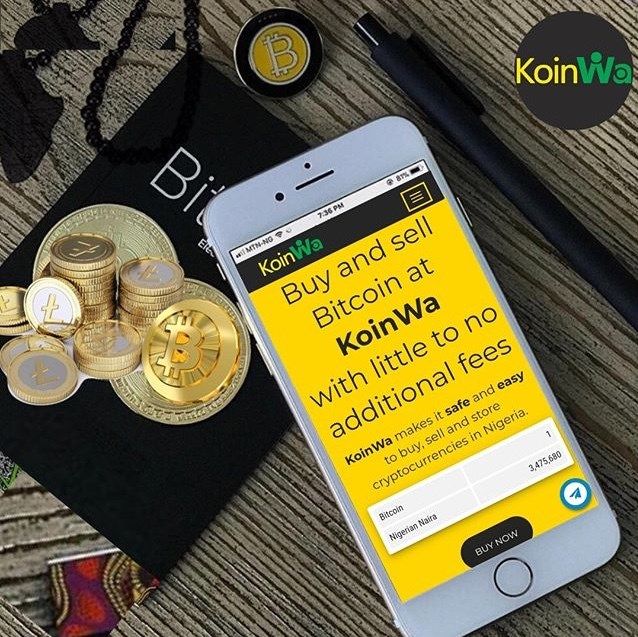 The global Bitcoin frenzy keeps getting bigger and better and Africa remains one of the top players in cryptocurrency around the globe. In a statement released by KoinWa today, the startup said it has launched a mobile application that will aid traders to carry out cryptocurrency transactions conveniently.
The integration of a peer-2-peer platform by Koinwa will aid traders to buy and sell Bitcoin without falling prey to the hands of scammers who pose as real exchangers. This move removes challenges and difficulties to cryptocurrency trading that may arise due to government policies.
The new feature is borderless and will allow global crypto traders to sign up conveniently as Bitcoin vendors, to allow them to trade Bitcoin for local currency using bank transfers, Mobile money, direct account deposit, and also cash in-person payment.
KoinWa app can be downloaded on Google Play Store, iOS operating systems and also comes in a web version. Users will be required to fill in important fields and activate their accounts via their preferred email.
To make transactions, users will scroll down to locate the buy/sell Bitcoin option, click on the option that applies to their preferred action either to buy or sell. From the list of available sellers assuming you wish to buy, select a preferred seller to buy from.
In the next slide, select "Buy" then enter the amount in Naira; the BTC value will be displayed. Having done this click continue and then "Submit trade request" in the next slide.