Kyosk Acquires Kwikbasket To Revolutionize The Supply Of Fresh Produce In Africa
Kyosk has acquired KwikBasket, a prominent player in the agricultural sector, to revolutionize the supply of fresh produce and expand into the African fresh produce market with the introduction of its Farm & Fresh line of business.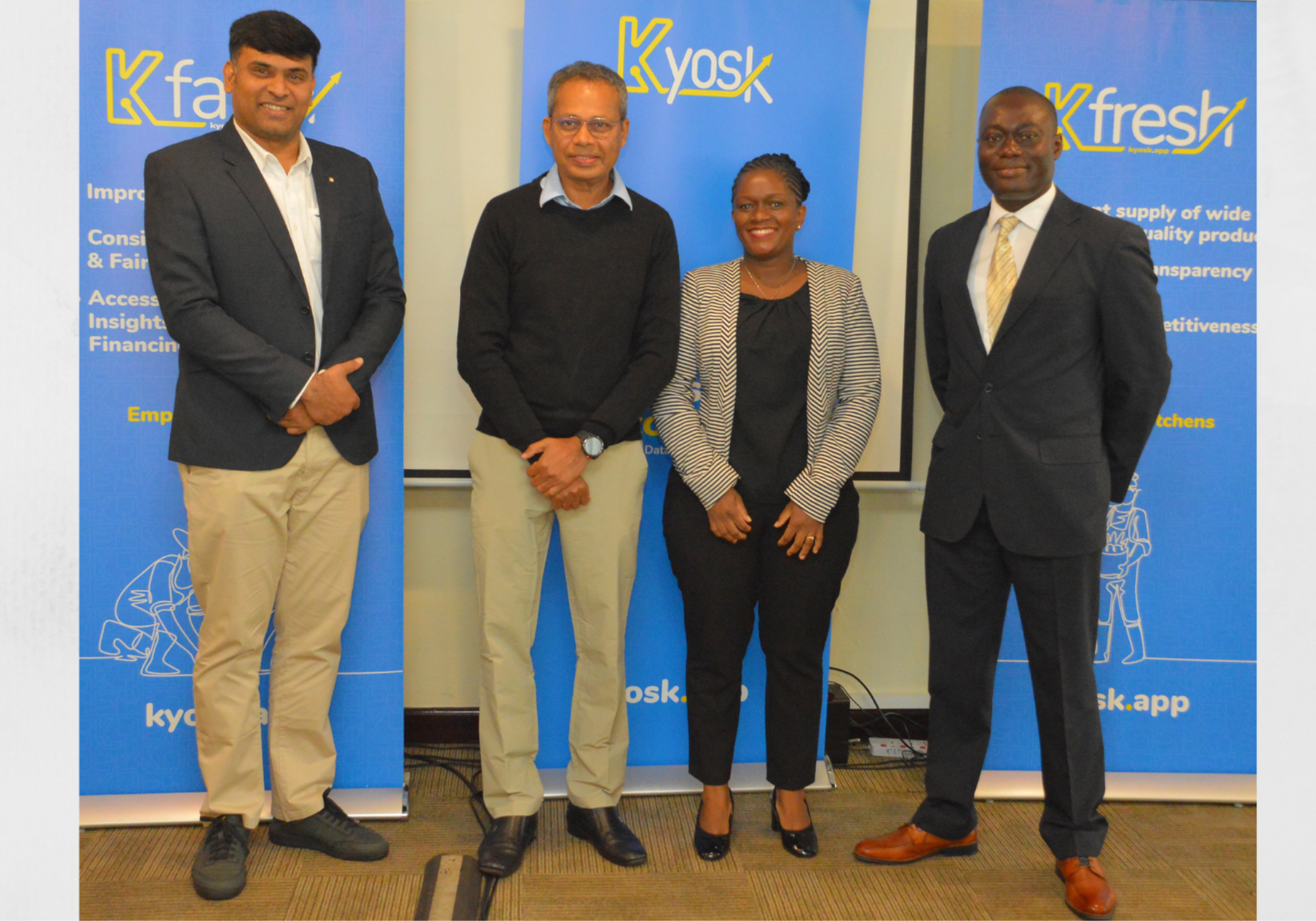 Kyosk Digital Services, a leading digital-first and data-led distribution platform, has made a significant move to revolutionize the supply of fresh produce in Africa. The company recently announced its acquisition of KwikBasket, a prominent player in the agricultural sector known for its expertise in the distribution of agricultural produce and its valuable solutions for farmers, commercial kitchens, and other stakeholders in the food industry. This strategic acquisition has paved the way for Kyosk's expansion into the African fresh produce market with the introduction of its Farm & Fresh line of business.
Kyosk has always been committed to a digital-first strategy and leverages data-driven insights to enhance the accessibility and distribution of goods and services across Africa. With the integration of KwikBasket's agricultural expertise and resources, the startup is poised to transform the African fresh produce market by creating a more efficient and inclusive ecosystem. By combining their digital-first approach, large-scale operations, and KwikBasket's proficiency in agricultural distribution, Kyosk aims to unlock the full potential of farming in Africa while benefiting all stakeholders in the food chain.
Raphael Afaedor, Co-Founder and CEO of Kyosk Digital Services, expressed his enthusiasm for the acquisition, stating, "This acquisition marks a major milestone for Kyosk as we broaden our footprint in the fresh produce market in Africa and enhance our offering to cater to the needs of farmers, retailers, kitchens, eateries, and other consumers. With KwikBasket's extensive expertise and resources, we are strategically positioned to unlock the full potential of farming in Africa and create a fair and efficient marketplace that benefits all stakeholders in the food chain."
Kyosk Comes Solution Ready For The African Framers
One of the primary challenges faced by farmers in Africa is the fragmented and inefficient distribution networks for agricultural products. Farmers often encounter issues with distribution, resulting in significant losses, low income, wastage, and high food costs. To address these challenges, Kyosk's Farm & Fresh line will provide farmers with access to better yields, reliable market access, fair pricing, crucial information and insights, as well as agricultural inputs. By equipping farmers with these tools, Kyosk aims to foster their development and success in the agricultural industry.
Moreover, Kyosk Fresh will meet the demands of eateries, restaurants, and other clients by ensuring a steady supply of a wide range of premium goods. Kitchens and restaurants often face difficulties due to lengthy lead times in the supply chain, including concerns about food safety and quality, food waste, expensive logistics, and delays in fulfilling customer orders. Kyosk Farm & Fresh aims to address these challenges by streamlining procedures, improving logistics, and enhancing inventory management. This will enable kitchens and restaurants to maintain pricing stability, ensure food safety, transparency, and traceability across the supply chain.
As part of the launch of the Farm & Fresh line of business, the uLima digital platform will be rebranded as Kyosk Farm. Leveraging the existing features and functionality of uLima, Kyosk Farm will provide farmers with improved yields through access to information, insights, agri-inputs such as fertilizers, and financing. It will also facilitate farmers' connection to consistent market access and fair pricing, ensuring sustainable income and growth opportunities for their businesses.
The retail market in Africa is estimated to be worth around $600 billion and is expected to grow at a rate of 5% to 6% annually. Kyosk focuses on small retail establishments and traditional retailers, which account for over 60% of retail trade in Africa. These stores often face poor service and are predominantly found in low-income, underserved urban neighborhoods. Due to multiple intermediaries, they incur significant shipping expenses and struggle to reach producers and distributors. Through digitized value chains, the Kyosk platform transforms how African farmers, small retail outlets (kiosks), and their communities engage with high-quality and affordable goods and services. By eliminating the need for middlemen, retailers can directly place orders with fast-moving consumer goods (FMCGs), gaining access to competitive pricing and cost savings.
Also, Kyosk goes beyond the delivery of goods by collaborating with financial institutions to offer services such as loans and insurance. This support enables traditional stores, farmers, and other businesses to thrive, fostering economic growth and stability while promoting financial inclusion for underrepresented enterprises and individuals.