Lacuna Fund announces Second Round of Funding for Natural Language Data technology across Africa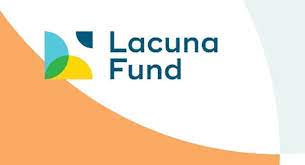 Lacuna Fund has announced it raised a second funding round to fund natural language processing technologies across Africa.
Lacuna Fund is an organization supported by Canada's International Development Research Centre (IDRC), Google.org, the Rockefeller Foundation, and the initiative "FAIR Forward: Artificial Intelligence for All".
Startups and individuals with supported projects will create text and speech datasets for natural language processing (NLP) technologies that will significantly impact education, financial inclusion, healthcare, agriculture, communication, and disaster response in Sub-Saharan Africa. These datasets will fuel natural language processing (NLP) technologies in 29 languages across Africa.
The aim of the project is to create a high-quality dataset for language Eastern, Western, and Southern Africa to remove the language barrier to development in Africa.
The selected projects include among others:
Building an Annotated Spoken Corpus for Igbo NLP Tasks — University of Ibadan/Nweya
Entity Recognition and Parts of Speech Datasets for African Languages — K4A/Nabende
Open Source Datasets for Local Ghanaian Languages: A Case for Twi and Ga — Ashesi University/Boateng
Masakhane MT: Decolonizing Scientific Writing for Africa — K4A/Abbott
Building NLP Text and Speech Datasets for Low Resourced Languages in East Africa — Makerere/Katumba
Multimodal Datasets for Bemba — University of Zambia/Sikasote