Malawi Solar Energy Startup, Yellow, Secures $4m Debt Financing from SunFunder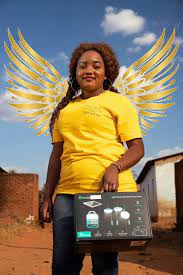 Malawi based off-grid solar provider Yellow, has received $4m debt funding to support its growing sales of solar home systems
Yellow was founded in 2017 by Michael Heyink and Maya Stewart to reach out to underserved populations, as well as to expand chances for entrepreneurs whose businesses can produce a ripple effect in terms of employment and wealth creation. Yellow has been able to create approximately 800 jobs in the area.
Through its online platform, Yellow has enhanced energy availability for over 400,000 people while also reducing CO2 emissions by 12,000 tons per year by replacing kerosene with clean solar illumination and other devices.
Mike Heyink, Yellow's founder and CEO speaking on the funding expressed excitement as he said it will be used to carry out the company's mission.
"The mission to electrify millions of households in Africa through the efficient distribution of PAYGO solar home systems is an incredible commercial, social and environmental opportunity. We are thrilled to have a leader in the field like SunFunder endorse Yellow's business model, and provide the finance to enable our continued expansion" said Mike.
A statement released by SunFunder on the investment said: "When we first met founder Mike Heyink and team a few years ago, they were a startup with barely 100 customers. We tracked their progress from a young company studying lessons learned to a growing company that is establishing best practices for the industry. It is an exciting time to work together and accelerate Yellow's growth.
"Yellow has quickly established itself as a leading off-grid solar operator. We are particularly pleased to be starting this new partnership having stayed in contact since their early days — supporting new players, as a trusted advisor and partner rather than just financier, is built into SunFunder's own journey helping to establish the off-grid solar sector" said Collins Kuindwa, Investment Officer at SunFunder.
Yellow will use the loan to support the company's growing sales of solar home systems.