Malian insurtech startup OKO closes $1.2m seed round to push its expansion in Africa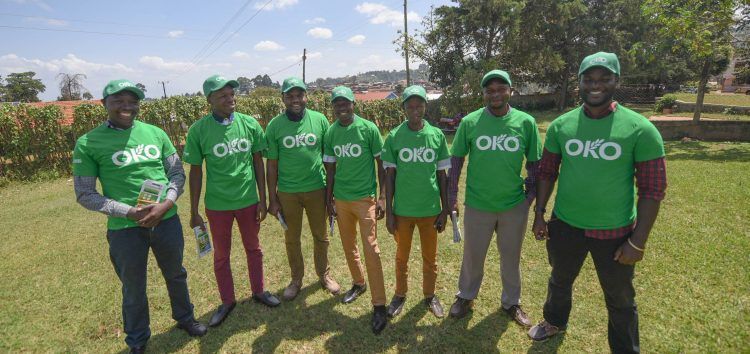 OKO, a Malian-based insuretech startup that aims to provide smallholder farmers with financial security, has raised $1.2m in its seed funding round to push its expansion to other African countries.
The seed round was led by US-based VC firms Newfund and ResiliAnce. The round also saw participation from Mercy Corps Venture, Techstars, ImpactAssets, and RaSa.
With this latest funding, the startup aims to strengthen its presence in Mali and Uganda and expand its offerings to more African markets, starting with Ivory Coast.
The start-up, which currently operates in Mali and Uganda, uses satellite data and mobile payments to create automated insurance products for farmers whose fields are affected adversely by weather events – primarily droughts and floods.
Simon Schwall, founder of OKO explained that OKO is using technology to secure the income of African farmers by providing insurance and loans.
"Agriculture is by far the largest source of occupation in Africa, with an estimated 33 million farms. Yet, farmers are deprived of basic financial services like insurance and loans. We are using technology to solve this issue and secure the income of those farmers".
The startup claims it has approximately 7,000 paying customers in Mali and has compensated more than 1,000 farmers that were affected by floods last year. OKO also partners with agro-industries to help them with their sustainability goals and secure their relationships with suppliers. Successful pilots were completed with ABInBev and Touton in Uganda.
This convinced the partner at Newfund, Augustin Sayer, to support OKO: "We believe recent advancement in IoT and data availability will lead to the rise of parametric insurance in Africa for the benefit of the local populations. Simon and his team have built solid bases in Mali from which OKO can now expand in new countries and offer new insurance products."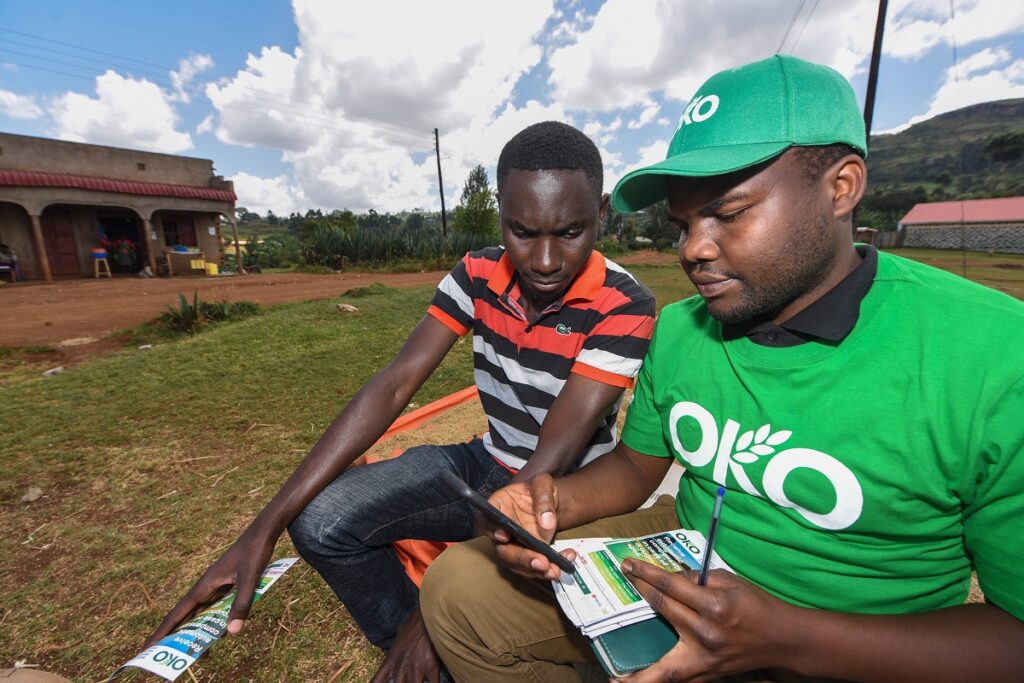 OKO tries to cater to customers across all social strata by ensuring that farmers can sign up to their platform even without a smartphone. Farmers without a smartphone can dial a short USSD code to find more information and sign up on the platform using mobile money services.  To achieve this level of accessibility, the company partners with mobile operators.
When asked about the next challenge for OKO, the CEO disclosed that they'd be looking for more partners who can help bring their products to farmers and help them scale. In his words, "We proved that our solution is working and answers a strong need. Now we need to scale"
The service offered by OKO is supported by regulators and has won both the Fintech Showcase Award by the Alliance for Financial Inclusion, representing financial regulators of emerging countries, and the SME award from ITU, the telecommunication governing body.