Maltento Secures $3.3m For Insect-based Feed Solution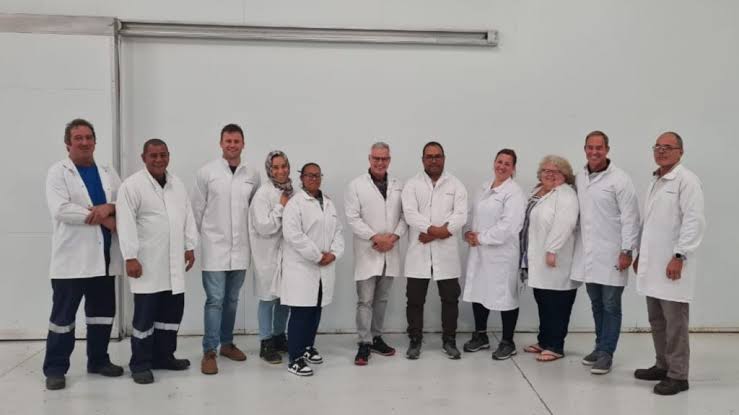 Maltento, a biotech startup in Cape Town South Africa, has successfully raised $3.3 million in seed funding from Sand River Venture Capital. The company's primary focus is on discovering and utilizing the beneficial compounds found in insect-based feed solutions.
This investment represents a major achievement for Maltento as it pursues its goal of developing sustainable animal feed through innovative means. With these funds the biotech start-up aims to boost its distinctive strategy in the field of insect biotechnology. These funds will play a crucial role in advancing the development of its groundbreaking palatability enhancer, Palate+.
Maltento plans to enter new markets, like the US and EU, to expand the availability of Palate+ globally. Expanding into new markets will drive global growth, create jobs, and enhance skills for Maltento's South African employees.
Dominic Malan, commercial director of Maltento said, "We are delighted to announce Sand River's investment in the company, given our shared values and their commitment to funding innovative solutions for a sustainable future. This investment and team will support our ambitions to become a global functional ingredient player."
What to know about Maltento
Maltento is an expert in developing animal feed solutions that are not only clean and consistent but also offer functional benefits. Drawing inspiration from the intelligence of nature's creatures, this biotech start-up aims to expand its presence in the global markets.
Their factory, situated in Epping, has the impressive capacity to ship more than 15 tonnes of processed soldier fly larvae to the United States each month. This innovative product initiative not only provides a high-protein boost to chicken feed but also generates employment opportunities for individuals in South Africa.
Maltento is now in a strong position to expedite its growth in the insect-based feed solutions sector. All thanks to the recent investment from Sand River Venture Capital. This influx of capital will enable Maltento to take advantage of new opportunities, enhance its operations, and expand its market presence.
"Our mission at Sand River is to provide capital and support to businesses that will regenerate the natural world and deliver strong financial returns," said Greg Robson, partner at Sand River. Maltento represents a wonderful opportunity for us. They are comfortably the leading company in their field, driven by an entrepreneur we immediately believed in. They possess game-changing sustainability credentials. We are excited for the journey," he said.
Prospects of Maltento's Innovation
Maltento consistently embraces a regenerative approach in product development, focusing on sustainability and environmental consciousness. Maltento utilizes traceable co-products from agro-processing industries, reducing the impact on limited natural resources and promoting sustainability.
In terms of natural resource usage, insect-based protein requires 95 times fewer resources per kilogram compared to animal-based protein. This demonstrates the positive environmental impact of Maltento's solutions.
Maltento's insect-derived feed supplements are devoid of antibiotics and growth hormones. This innovative supplement can target allergies, inflammation, and support optimal gut function. With its focus on sustainability, innovation, and job creation, the company paves the way for a sustainable future in animal feed.
The company's unwavering commitment to utilizing insect biotechnology drives the creation of superior, sustainable products, surpassing other market options. Maltento's goal is to develop feed solutions that benefit animals while promoting soil and planetary well-being.