Mastercard Partner With Alerzo To Transform Nigeria's SMEs With Digital Solutions
Mastercard has partnered with Alerzo, Nigeria's leading B2B e-commerce startup, to address the challenges faced by SMEs in the Fast-Moving Consumer Goods (FMCG) sector.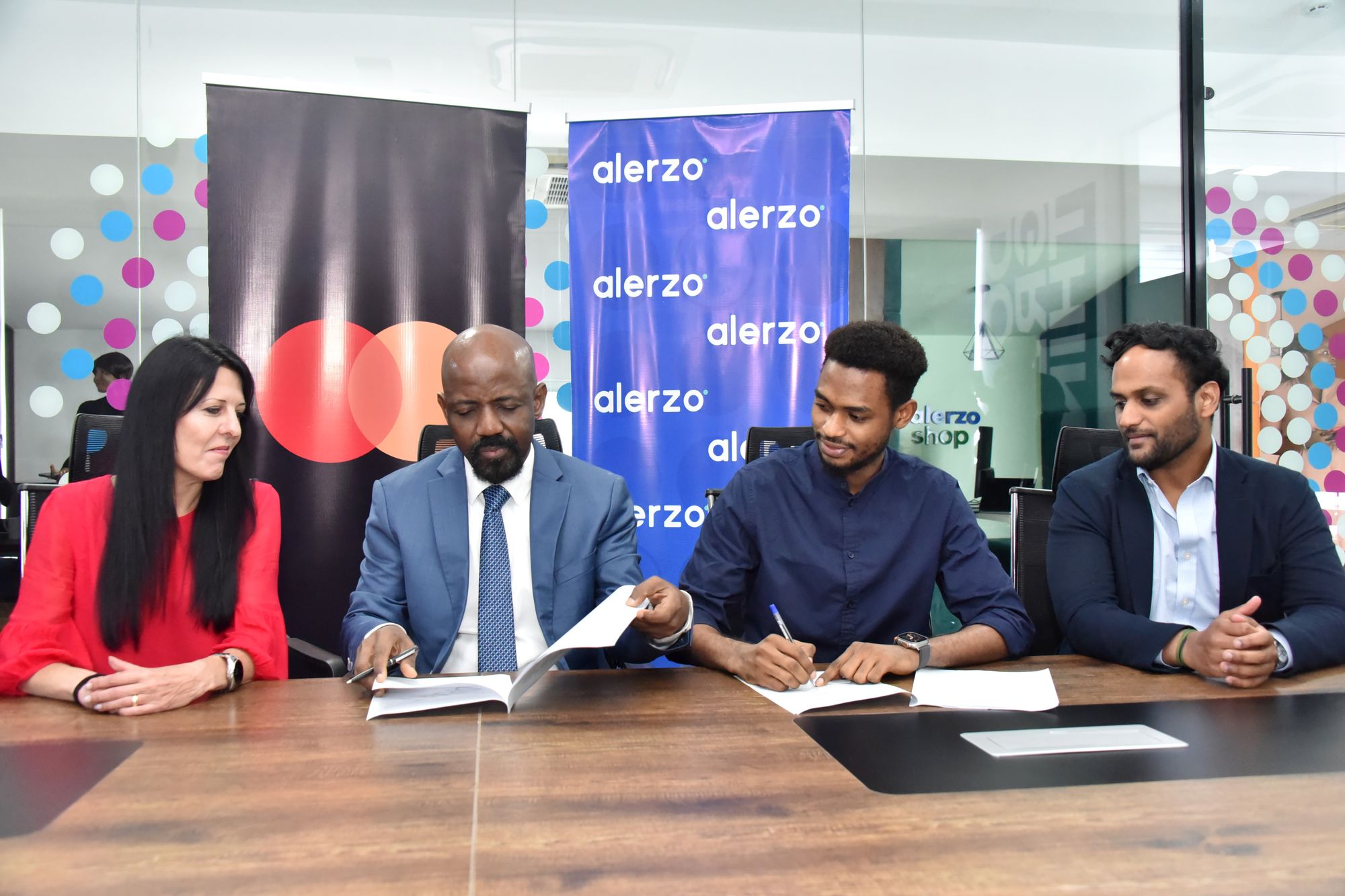 Mastercard, a global leader in financial services, has entered into a partnership with Alerzo, Nigeria's leading B2B e-commerce startup, to address the challenges faced by small and medium-sized enterprises (SMEs) in the Fast-Moving Consumer Goods (FMCG) sector. With a mission to empower businesses and foster growth, this strategic partnership will offer innovative digital payment solutions, financial training, and improved access to credit, promising increased sustainability and success in Nigeria's competitive market.
Alerzo's expertise in B2B e-commerce combined with Mastercard's vast global infrastructure and network will drive the accessibility of digital payments for businesses of all sizes. Together, they plan to introduce a range of cutting-edge solutions, including VeedezPay, a digital payment platform tailored for informal and small businesses, VeedezPro, a comprehensive business management tool designed for SMEs, and ERP solutions for more established enterprises. Additionally, the partnership will extend micro-lending services to businesses utilizing VeedezPay and VeedezPro, facilitating their expansion and progress.
The lack of digitization has been a major obstacle for SMEs in Nigeria, impeding their ability to explore new sales opportunities, track sales and inventory efficiently, and access credit for business growth. Through the Alerzo-Mastercard partnership, this challenge will be effectively addressed, as a comprehensive approach aims to equip one million SMEs in Nigeria with valuable financial training within the next five years. This concerted effort seeks to expedite the adoption of digital payments and promote financial inclusion nationwide.
Adewale Opaleye, the Chief Executive Officer of Alerzo Limited, expressed excitement about the partnership and its support for small businesses in Nigeria. He highlighted the potential game-changing impact of the combined expertise and resources of both entities, especially for informal retailers who are often overlooked. The collaboration promises to offer training, financial assistance, and innovative payment solutions, reinforcing the growth and success of SMEs in Nigeria.
Commenting on the partnership, Ebehijie Momoh, Country Manager and Area Business Head, West Africa at Mastercard, emphasized the resilience of Nigerian small businesses in recent years. However, he acknowledged the pressures they face to remain profitable. Through this collaboration with Alerzo, Mastercard is committed to driving digital transformation and financial inclusion, providing training and solutions that enable Nigerian businesses to thrive. Momoh underscored the crucial role this partnership will play in digitizing payments and fostering the growth and success of enterprises in Nigeria.
SMEs and informal retailers are set to benefit immensely from the low-cost acceptance solutions offered by the partnership, such as Tap on Phone, QR, Pay-By-Link, and Payment Gateway Service. Businesses can swiftly adopt VeedezPay and VeedezPro, available for download on the App Store and Google Play, to accept digital and contactless payments instantly. Established businesses can explore the ERP solution, which offers integrated business management tools alongside the aforementioned features.
The importance of access to credit for business growth cannot be understated, and the Alerzo-Mastercard partnership aims to address this vital need. Initially, micro-lending solutions will be made available to informal retailers through the Alerzoshop B2B commerce application, providing crucial financial support to expand their operations and capitalize on new opportunities. The ripple effects of this partnership go beyond individual businesses, positively impacting millions of people who rely on SMEs to support themselves and their families.
---
Do you have a hot lead or exclusive scoop on something happening in the startup world? We would be delighted to hear from you. You can reach us at theouutnews@gmail.com or Signal at 240-528-4503.