Matta Raises $5M Seed Funding To Revolutionize The Nigerian Chemical Marketplace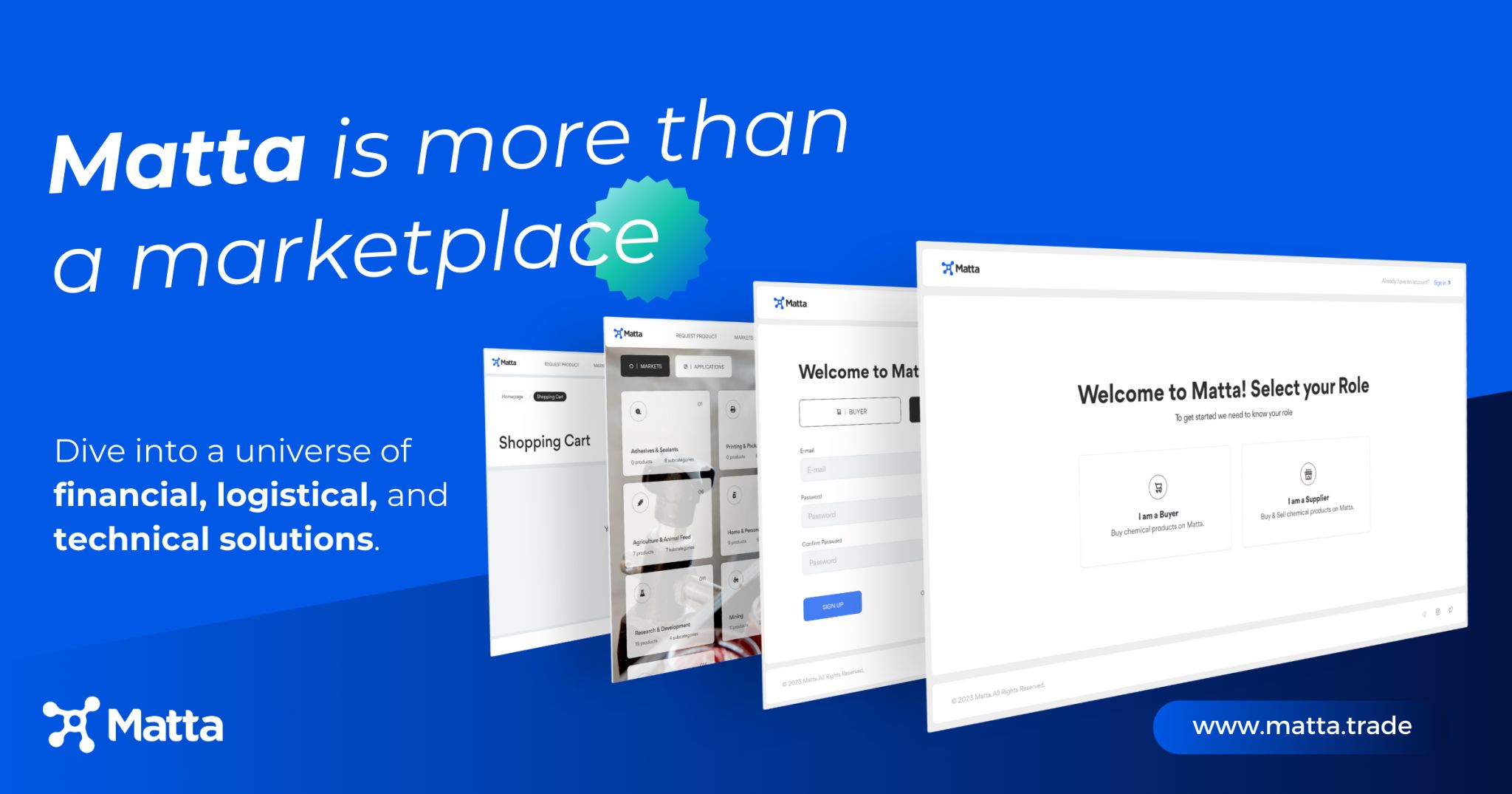 Matta, a Nigerian-based ecommerce platform for chemicals and materials, has raised $5 million in a CRE Ventures-led seed round to fuel its mission of transforming Africa's chemical supply chain. Other notable investors in the round include Ridgeline, Jangoo, FinTech Collective, and Tofino Capital, among others.
The startup connects chemical producers with manufacturers seamlessly, while also offering vital third-party services encompassing logistics and trade financing. This particular investment not only validates Matta's potential but also highlights the growing recognition of the startup's all important role in reshaping Africa's economic landscape.
The investment is driven by several compelling factors rooted in economic empowerment and the transformation of Africa's supply chain. Africa, uniquely lacking its own commodities exchange, presents an untapped opportunity. Investors in this round envisioned Matta's platform as a means to empower emerging markets and contemporize the continent's infrastructure. Matta's tools address the informal sector that constitutes a significant portion of Nigeria's economy, contributing to its formalization and success. Likewise, the investment aligns with the bigger goal of fostering economic liberation and prosperity within Africa. Matta's platform serves as a conduit for essential resources, ensuring global accessibility while securing Africa's agency in the process.
More About Matta
Mudiaga Mowoe founded Matta in 2022. And since then his ambition and insights has captivated investors, promoting them to back his idea. The startup's primary markets extend across the African continent, where it aims to revolutionize the chemical supply chain. Matta's platform not only facilitates seamless connections between chemical producers and manufacturers but also incorporates crucial logistical and trade financing services. The partnership with Tofino Capital, a known investor in African startups, further highlights the startup's promising trajectory. Matta's pioneering approach responds to the absence of a commodities exchange in Africa, propelling the continent towards greater economic self-determination. This venture signifies a significant step forward in addressing Africa's vast potential in the global supply chain and unlocking economic growth and stability​.