MEST, GIZ launch Tech By Her Accelerator program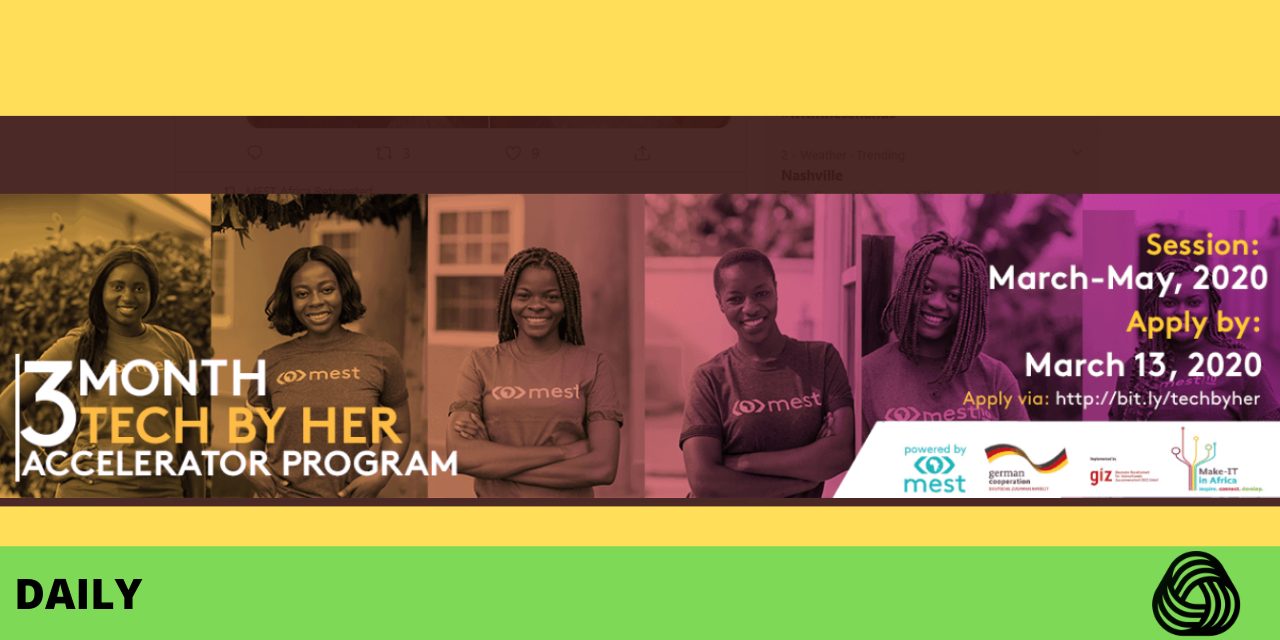 The Meltwater Entrepreneurial School of Technology(MEST) with the support of Tech Entrepreneurship Initiative, Make-IT in Africa has launched the Tech By Her accelerator program.
The main purpose of the Tech By Her Accelerator program is to develop a strong Pan African female entrepreneurship community.
This would help monitor female founders and building an alumni network for successful participants who will become ambassadors.
This follows the difficulties sub African women face restrictive social norms, limited access to funding and working within male-dominated tech space.
The three-month program will address the unique challenges of female tech entrepreneurs.
At the end of the program, 10 female early-stage founders of tech startups in Ghana, Kenya, and Nigeria would be selected.
It is expected that at the end of the program will acquire skills to take their businesses to the next level. The founders will also receive hands-on training, mentoring, access to industry leaders who have expertise from across the continent.
Application opens on February 17, 2020, and ends on March 13, 2020.
MEST is a Pan-African entrepreneurial training program, seed fund, tech incubator, and hub.
Its mission is to create jobs and wealth in Africa by training, supporting and investing in the continent's most promising software entrepreneurs.
The Tech Entrepreneurship Initiative 'Make-IT in Africa' promotes digital Innovation for sustainable and inclusive development in Africa.
Deutsche Gesellschaft für Internationale Zusammenarbeit (GIZ) implements this project on behalf of the German Federal Ministry for Economic Cooperation and Development (BMZ)
As part of BMZ's Digital Africa Initiative In close collaboration with more than 30 corporate and finance partners, social enterprises, hubs, and networks, 'Make-IT in Africa' supports an enabling environment for young entrepreneurs – to enable better access to finance, markets and skills.