MEST processes applications for MEST Africa Challenge.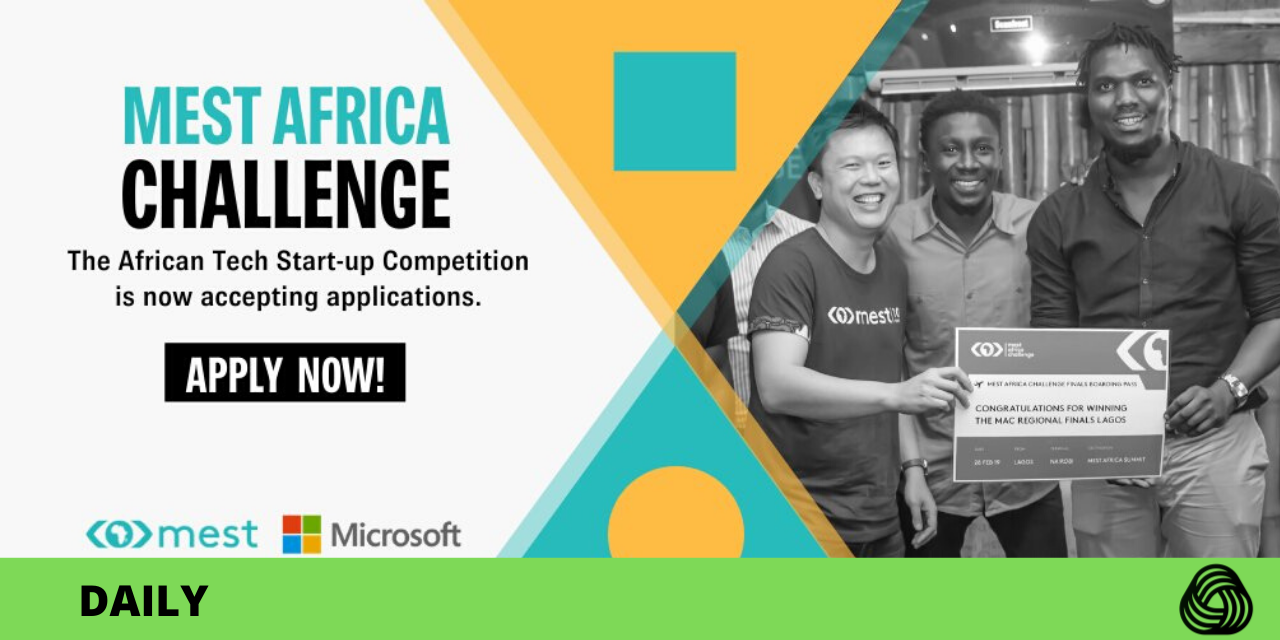 The Meltwater Entrepreneurial School of Technology (MEST) is processing applications for this year's Challenge until April 18, 2020, amid the COVID 19 pandemic.
This challenge will enable participating countries to compete in the Challenge finals at the MEST Africa Summit 2020.
The challenge is meant to help post revenue to tech-enabled startups that wish to expand into new markets.
The MEST Africa Challenge is an African tech startup pitch competition for early-stage companies based in Ghana, Nigeria, Kenya, South Africa, Côte d'Ivoire, Rwanda, Senegal, Ethiopia or Tanzania.
Finalists will compete on a global stage in front of entrepreneurs, investors, corporate partners, and ecosystem players to stand the chance of winning a $50,000 investment from the Meltwater Foundation, and the opportunity to join the MEST Africa Incubator Community.
The application criteria include:
Pre-seed or seed-stage (Startup must have raised $100k total or less cumulatively since inception).
Currently generating revenue.
Can demonstrate traction in one or more of the nine MAC Markets (Ghana, Kenya, Nigeria, South Africa, Côte d'Ivoire, Senegal, Tanzania, Ethiopia, Rwanda).
Has been in operations for 2 years or less
Tech-enabled (software company)
Industry agnostic.
Any business model (B2B, B2C, B2B2C, B2G etc…)
Francophone applicants must pitch in English.
The MEST Africa Summit will take place on June 15 in Accra, Ghana.
According to MEST, Africa the Summit is contingent on the progression of the COVID 19 in Africa. Hence, they do not anticipate any interruptions to the MEST Africa Challenge as, if need be, the competition can run virtually.
MEST Africa is closely following government and international guidelines to make ongoing decisions, and changes will be communicated far in advance.
MEST is a non-profit program established by Meltwater to equip high potential young Africans with the skills required to launch globally successful software companies, enabling them to create jobs and wealth locally to stimulate economic growth across the African economy. It was founded in Ghana in the year 2008.