Microsoft rolls out Surface Devices in South Africa.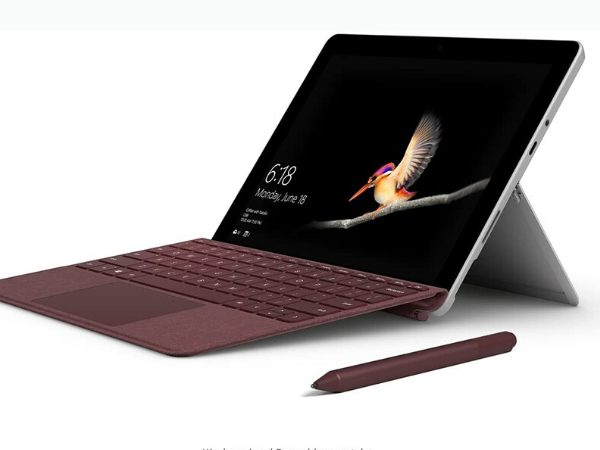 Tech Giant, Microsoft has rolled out two of its Surface devices in South Africa which are the Surface Pro 7 and the Surface Laptop 3.
The Surface devices will be distributed by Tarsus Technology Group which will be available at Incredible Connection and Vodacom retail stores from July 29, 2020.
Chief Executive Officer of Microsoft South Africa, Lillian Barnard said, "Surface is about bringing hardware and software together to allow customers to be more creative and productive. Whether you're at work, at home, or anywhere between, Surface devices will empower you to stay productive and focus on what you need to."
According to the consumer and channel marketing director of  Microsoft SA,  Vithesh Reddy, the first two were selected based on anticipated customer demand, and more products from the Surface line will be added later.
The 'Surface Pro 7' is a two-in-one device, that serves as a laptop and a tablet. It has a 10th-generation Intel Core processor with fast charging capabilities. It also boasts a 12.3-inch touchscreen display that can be written and drawn on naturally with the Surface Pen. The recommended retail pricing for the Surface Pro 7 starts at R17 999
The new 'Surface Laptop 3' is available in two sizes that are 13.5 inches and 15 inches. Both feature a PixelSense Display touchscreen. They also ship with 10th-generation Intel Core processors and have up to 11.5 hours of battery life. Both devices have 1TB of SSD storage. The Surface Laptop 3 15-inch is powered by an AMD Ryzen processor with 16 GB RAM and the pricing starts at R22 999.
However, people who have previously bought Surface devices in other countries and brought them back to South Africa must note that the Surface warranty is applicable only in the country where they bought the device.
The Surface devices have a one-year limited hardware warranty and 90 days of technical support.
The standard warranty covers only hardware defects and does not cover for accidental damage while Technical support provides help and technical assistance for preinstalled software for the first 90 days after purchase.