Microsoft South Africa, Vodacom rolls out digital education platform.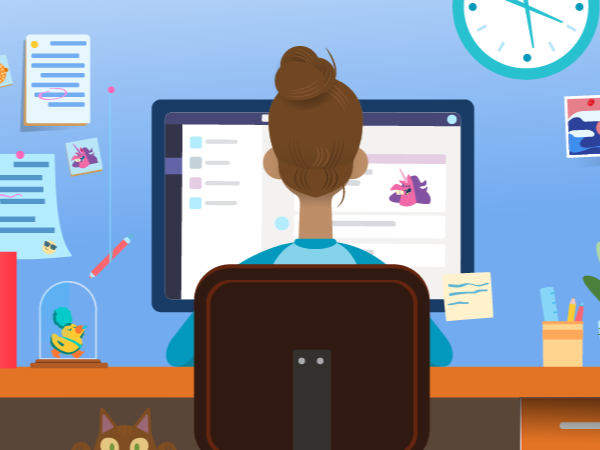 Microsoft South Africa has collaborated with Vodacom to roll out a digital education platform dubbed, the Connected Digital Education initiative.
Connected Digital Education initiative allows remote learning with affordable connectivity while granting learners access to educational tools, apps, and resources.
This follows the impact of the ongoing COVID-19 pandemic which has forced students to study through digital means.
A press release confirming the partnership stated, "This is in response to the growing need for affordable online learning solutions that meet the educational needs of today's learners through a secure combination of connectivity, collaboration, communication, and educational tools and resources, while also considering the long-term need to transform education."
Microsoft will focus on the online tools aspect with its Office 365 Education package, which includes productivity apps like Teams, OneNote, Outlook, Word, PowerPoint, and Excel in order to create what they term as a virtual classroom.
However, Vodacom will make its Edu Data Bundle available, while working with its education partners in getting the necessary Office 365 training to teachers and also offering discounted data pricing to learners as part of the initiative.
The Managing Director of Microsoft South Africa, Lillian Barnard said, "This empowers both educators and learners, and enables learning to continue in a seamless manner, which is a priority for Microsoft as we aim to ensure that South African learners are equipped with the right tools and skills needed to make them future-ready. The ability to bring together learning into one hub or solution is invaluable, and forms an important part of our commitment to building a complete education solution with critical partnerships with organizations like Vodacom Business."
On the other hand, CEO of Vodacom Group, Shameel Joosub said, "As a company with a purpose to connect for a better future, we are leveraging our ongoing partnership with Microsoft to provide educational institutions, from schools through to universities, with an education bundle of data at an affordable rate to participating institutions. We are fundamentally accelerating digital transformation in education through online learning now and well into the future."
According to both companies, the platform is a much-needed solution that addresses the short-term need for online learning since educational institutions are partially closed.