Microtracrion Launches New Standard Deal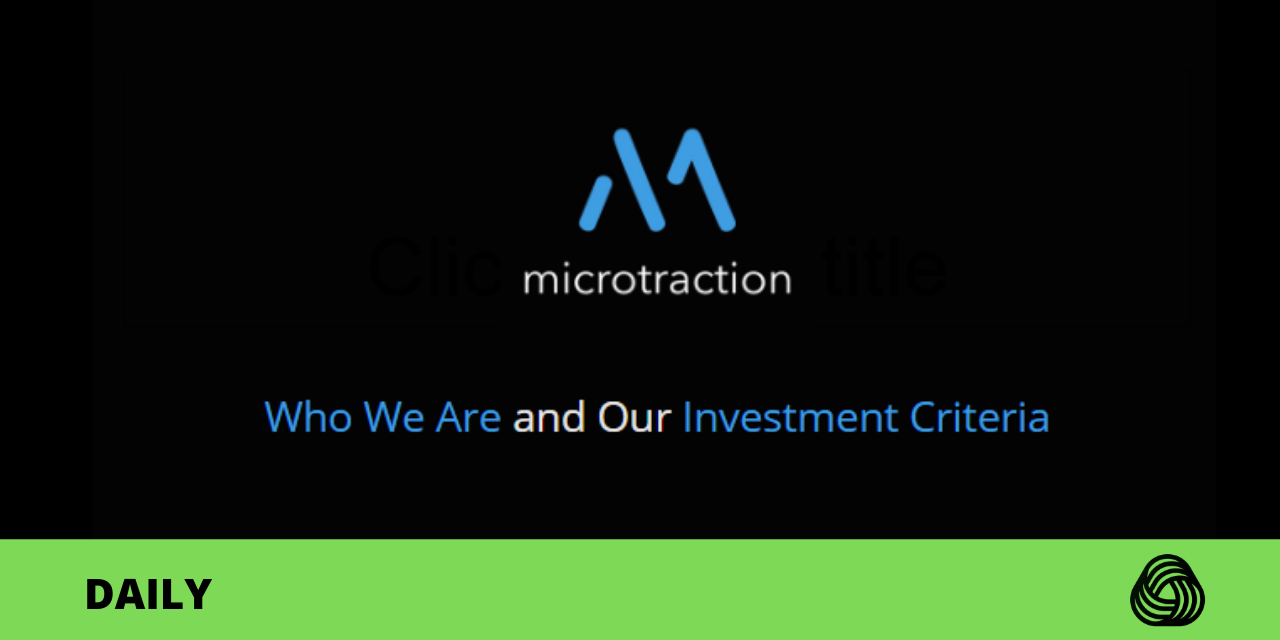 Microtraction has increased its investment $25 and reduced the percentage it takes to 7%. This new deal replaces the deal of $15 for 7.5% previously.
This follows the high cost of start-up development in maturing African countries.
However, this new standard deal will aid in reducing start-up costs.
"Our core goal from day one has always been to be the most accessible and preferred source of pre-seed funding for remarkable African tech entrepreneurs" stated an article by Microtraction.
The Lagos based firm invested in 6 startups last year. They include; Schoolable, 54gene, Sendbox, Termii, Bit Sika, and Festival Coins with the old deal of $15 in exchange for 7.5% equity.
As a matter of fact, new startups starting from today will receive $25,000 in exchange for 7.5% equity.
Microtraction's goal is to always be the most accessible and preferred source of pre-funding for African tech entrepreneurs.
"In order for companies we invest in to stay focused on building their product without having to worry about fundraising soon, we thought it best to increase our investment by $10,000," Microtraction said in its blog post.
The 14 startups and 28 founders Microtraction has invested in span across multiple sectors like fintech, crypto, health-tech, event and ticketing, SaaS, and edtech.
Though minor, we strongly believe that this change in our standard deal is important in helping us achieve that goal.
Microtraction is an investment platform that was established in 2017 by Yele Badamosi. The Nigerian investment firm provides seed capital to technology entrepreneurs at the earliest stages of their venture.
They believe long term sustainable socio-economic development in Africa will be driven by entrepreneurs and innovations, and not by politicians or charity aids.