Iraqi Startup Midient Secures $125,000 in a Pre-Seed from Flat6Labs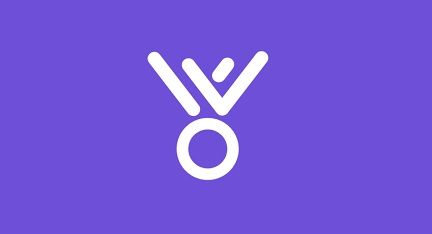 Iraqi SaaS startup Midient has secured a pre-Seed funding round worth $125,000 from Flat6Labs, MENA's leading early-stage Venture Capital firm.
Being Flat6Labs' first investment in Iraq, Midient will use the fresh funds to widen its scope in Iraq and further develop its mobile app. Midient provides a mobile app that allows business owners to set up and manage loyalty programmes including offers, discounts and loyalty points to retain their customers.
With the fresh funds, Midient will unlock self-onboarding features to enable businesses to onboard and manage loyalty offers and rewards on their mobile apps without the help of its staff. Other key features, such as in-app dashboards and analytics, will be included in the coming months.
Aside from the investment, the General Manager of the Jordan office of Flat6Labs, Rasha Manna, will join Midient as a member of the Board of Directors.
General Manager of Flat6Labs Jordan, Rasha Manna said, "Flat6Labs' investment in Erbil-based Midient marks the first investment by Flat6Labs in Iraq. This partnership is an important milestone for Midient to expand its impact in Iraq and the wider region while giving Flat6Labs the opportunity to learn more about the Iraqi market as we look to scale our investment activity throughout Iraq in the near future. Flat6Labs' investment in Midient demonstrates its commitment to promoting innovation and entrepreneurship in emerging markets."
Building a tool that will make it simple for business owners to set up and manage their loyalty programs is Midient's goal. Businesses can advertise deals and discounts, award customers with loyalty points, and reward devoted customers using the mobile app. On the consumer side, this app will serve as a platform where users can view all of the deals and loyalty programs offered in their city in a single platform.
Co-founder and CEO of Midient, Ahmed Jamal said, "We are excited that with this funding, our product will enable businesses to set up their loyalty programmes in as fast as 10 minutes, start rewarding their loyal customers, and increase customer retention and revenue. We are now one step closer to digitising the entire loyalty and rewards sector in Iraq and beyond."
Founded in 2021 by Ahmed Jamal, Omer Sabah, Muhammed Yassein and Ahmed Bayiz, Midient currently operates in the Kurdistan Region of Iraq, in Erbil and Sulaymaniyah. Nevertheless, the startup hopes to expand to other markets in the Middle East by 2024.