MultiChoice Announces Launch of its Uncapped Fibre Bundle Deals and DSTV Streama Media Streaming Box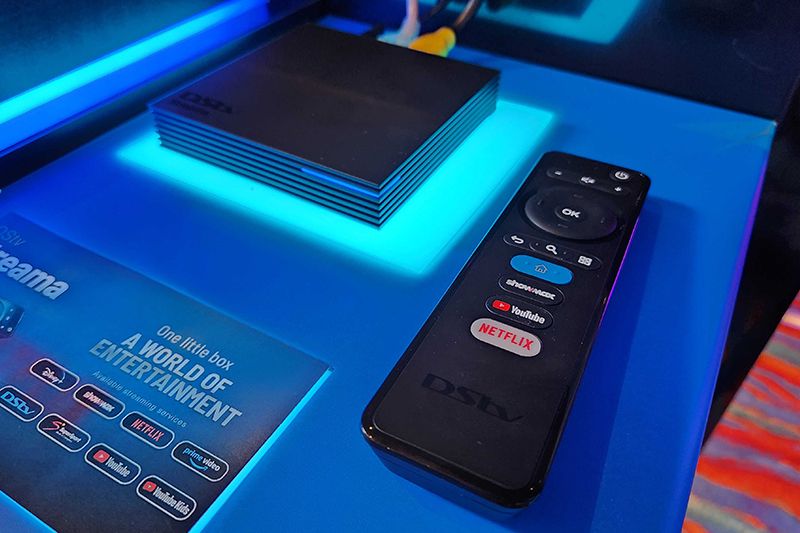 MultiChoice is introducing a bundle that costs R699 per month and includes an unlimited fiber connection, a DStv Compact package subscription, and its new Streama media streaming box.
After CEO of MultiChoice South Africa Nyiko Shiburi stated that DStv Internet would begin selling fibre bundle options on October 1, 2022, MyBroadband came across the offer on what appeared to be an unfinished webpage on the DStv website.
The deal includes the router and a fiber package with 25 Mbps download and 10 Mbps upload speeds. It is available on a 24-month commitment. The degree of fiber penetration in the potential customers' areas will determine the deal's accessibility. Whether MultiChoice's fiber services will be restricted to a single fiber network operator is unknown.
On 1 October 2022, MultiChoice will launch the DStv Streama, its eagerly anticipated Streama media streaming box, in South Africa. The official launch date was disclosed by Nyiko Shiburi, CEO of MultiChoice South Africa, on Thursday during the company's 2022 Media Showcase.
A small streaming device called the DStv Streama supports 4K video, HDR 10, and Dolby Atmos virtual surround sound. Users have two options for connecting the Streama to the Internet: they can use the built-in Wi-Fi 5 receiver to connect wirelessly or plug in an Ethernet connection at the back.
Nearly precisely a year ago, MultiChoice introduced its first DStv Internet packages. Customers can now sign up for solo data agreements or, for a lower price, combine them with a DStv bundle.
In contrast to purchasing the products separately, DStv did not specifically specify whether the new bundle will result in any savings. When comparing the cost of accessible Openserve 25/10Mbps packages with the price of a 24-month DStv Compact streaming-only subscription and Streama, MyBroadband found that it was almost R200 per month less expensive.
While MultiChoice has not yet specified which fiber networks would carry its goods, only one of South Africa's major fiber operators—Openserve which offers 25/10Mbps services.