MultiChoice Slashes Prices for DSTV Streaming-only and Showmax Pro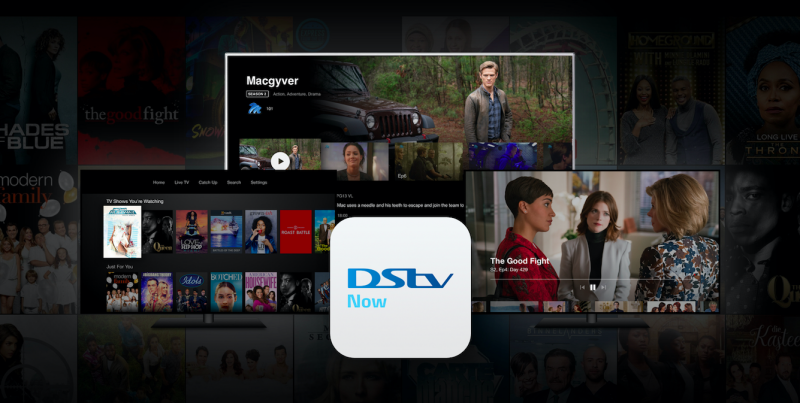 The cost of DSTV streaming-only subscriptions will be reduced, according to a statement from MultiChoice, effective right away. At the company's annual media showcase on Thursday, MultiChoice South Africa CEO Nyiko Shiburi made the pricing reductions official.
At the end of 2020, MultiChoice launched its own streaming service, DSTV streaming-only. For consumers with strong broadband connections at home, it provides an alternative to MultiChoice's satellite service, saving them money on decoder and dish installation. When they first launched, DStv's streaming services had the same price as its satellite pay-TV bundles.
MultiChoice introduced a promotion in November 2021 that reduced the cost of its decoder-free DStv Premium plan from R829 to R699 per month. Since then, MultiChoice has raised the cost of the satellite-based subscription to R839 while maintaining the streaming-only promotion. The promotional price for DStv Premium streaming is now formally permanent as of today.

MultiChoice further disclosed a big price reduction for its Showmax Pro streaming service. From September 23, 2022, Showmax Pro will cost R349 per month, saving R100 off the previous R449 price. The new price, according to Yolisa Phahle, CEO of MultiChoice Group for Connected Video, will make it simpler and more accessible to watch sports.
Following the original launch, the number of devices permitted to stream channels simultaneously was changed as well. Up until last year, DStv allowed a maximum of two streams to be active at once for all subscribers.
In order to decrease account sharing, MultiChoice decreased the concurrent streaming restriction to one device. The CEO of MultiChoice Group, Calvo Mawela, claimed that the shift was successful despite the difficulties it caused consumers who relied on screencasting and other hiccups.
Mawela has previously stated that MultiChoice intends to permit more concurrent streams per household. During his presentation at the showcase, Mawela did not address the streaming cap.
Irdeto, a fully owned subsidiary of MultiChoice, revealed last week that it had expanded the capabilities of its digital rights management system to combat password sharing and piracy.