MyFanPark, South Africa's top Start-up Goes Global Despite Worldwide Lockdown.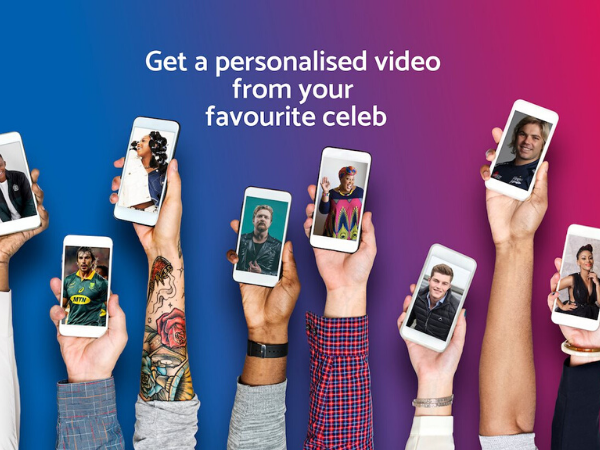 MyFanPark, one of South Africa's top five most exciting Start-ups Goes Global Despite Worldwide Lockdown.
MyFanPark was launched in October 2019 and it is a platform for fans through personalized video-recorded messages, where people get the chance to connect with their favorite TV personalities, movie stars and musicians, sportsmen, DJs, comedians, and social influencers.
In May, the platform was launched in Europe by the managing director of MyFanPark Blazey Pack, Austria, and Switzerland (DACH), together with leading German communications agencies, brands, and emotions GmbH.
This startup is the first of its kind in South Africa and was named as one of the top five most exciting startups in the country by Heavy Chef, a learning platform for entrepreneurs.
Fans in India and West Africa are yet to get the opportunity to connect on the platform and will get the chance to very soon. However, fans from Germany, Switzerland, and Austria are connecting with their favorite celebrities through the platform already.
Thanks to one of the key players in the local entertainment and music industry, Shailendra Singh, myFanPark will be expanded into India in the months ahead.
MyFanPark is getting ready to expand to West Africa. 25 stars from Nigeria namely;  Afrobeat artiste, Skales; rapper and actor, Ice Prince; musician, DJ Consequence; popular VJ, Do2tun; funny man, Mr. Patrick; and esteemed actor, Kunle Remi, have already joined the platform using it to positively inspire their fans through messages of hope and motivation.
So far, the website's traffic has risen by a percentage of 492% and orders have also risen to a percentage of 959% and the celebrities who have signed up also have by 172% In total over 300 celebrities have signed up unto this platform.
During the COVID-19 crisis, the revenue myFanPark has been able to generate within the months sums up to a total of 283%
The startup has plans to launch in five more markets over the next six months. According to the Co-founder and CEO of myFanPark, he says, "it is a privilege to be able to provide more and more people with a platform to connect with those they most admire in an authentic way."