Nedbank, two other SA Banks launch Apple Pay for users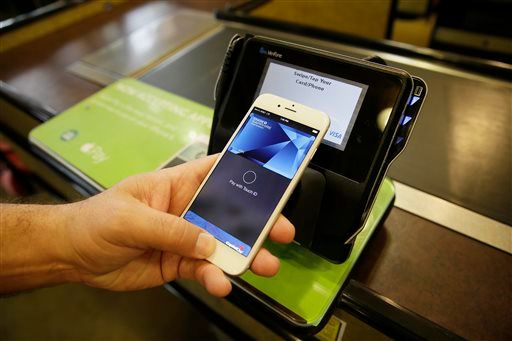 Digital mobile payment platform Apple Pay is now available in 3 South African Banks namely Nedbank, Absa, and Discovery Bank. The platform which was quietly launched in the country makes South Africa the first country in Africa to get Apple Pay support.
The new Apple Pay feature is a secure, contactless, and private method of payment that allows users to pay for transactions by just holding their iPhone or Apple Watch near a payment terminal.
The process is secure due to the authenticated approval process that can be activated either with Face ID, Touch ID, or a device passcode. Besides, a one-time unique dynamic security code is prompted to add a secondary layer of security to each payment made using the Apple Pay feature.
To ensure that all transactions using Apple Pay are secure, customer's credit or debit card actual card numbers are not stores on the device nor the Apple servers. To tackle this, a unique Device Account Number is assigned when users sign up to use Apple Pay, it is encrypted and securely stored in the Secure Element, an industry-standard, certified chip designed to store the payment information safely on the device.
The COVID-19 Pandemic has necessitated a wide adoption of e-commerce and contactless payment service both in South Africa and the world. With this launch, Apple hopes to cash in on the country's growing mobile payments market. In addition to Apple Pay, South African consumers also have access to Samsung Pay, Fitbit Pay, and Garmin Pay — all of which launched in 2018.
Nedbank's Chief Executive for emerging markets while commenting on the development said "The launch of Apple Pay re-affirms our commitment to providing safe and secure digital payments capabilities to our existing and new customers looking to get the most out of available digital channels. We are constantly thriving to meet our client's digital needs by providing convenient payment methods."
Missing from the list of approved banks is one of South Africa's oldest and biggest banks, First National Bank. However, the bank released a statement that they were working with Apple on rolling out the feature soon.
As Apple Pay launches in South Africa, it is expected that the service will soon be rolled out in other parts of Africa, notably Kenya and Nigeria. This is due to the internet penetration metrics and the number of Apple product users in these countries. Apple product users constitute 8.25% and 6.39% in Nigeria and Kenya respectively, which is the highest in Africa after South Africa's 15.29% market share.