Network International Looks to Invest Over $29M in South Africa's Startup Ecosystem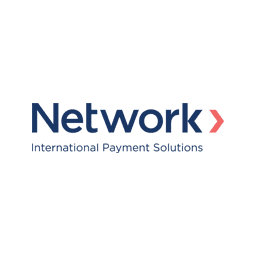 The MEA-focused digital payments company Network International has confirmed its interest in the South African market with a $29M (R500 million) investment to implement its processing capabilities, following up on its R3.5 billion acquisition of Payfast.
The company declared that starting in June 2023, it will host and run its cloud-based, integrated payment suite for merchants, banks, Fintechs, and MNOs in South Africa. The measure also complies with a directive from the South African Reserve Bank (SARB) that was published in 2021 and mandates that all transaction data in the payments ecosystem be handled and maintained inside South African borders.
Chris Wood, Regional Managing Director, Southern Africa at Network International acknowledged that the startup's client base has been receptive to tech, allowing the startup to expand its product distribution.
"What we are doing now is bringing Southern Africa its very own on-soil cloud-hosted version. Having technology customized to meet the growing demand from a broad segment of South African customers and plugging directly into BankServ, Visa, and Mastercard locally has been warmly welcomed by existing Southern African clients and has already secured significant interest from potential clients in the retail, banking, Fintech, and telco space. The strategic decision to invest significantly in on-soil processing capability is in support of the ever-growing need for localization and the directives of the Reserve Bank of South Africa.
"With our state-of-the-art digital payments technology built, hosted, and maintained locally we will accelerate building new products that are relevant to South Africa. More importantly, our clients' customization needs will get immediate attention. This gives us the edge over our competitors, most of whom have yet to, or may not, make the same commitment," said Wood.
A global card management system (CMS) for issuing clients to manage and host card credentials, as well as Network's "Ngenius" acquirer processing capability for a wide range of merchant services, whether in stores or online, are at the heart of the company's digital payments platform, according to the statement.
The API-rich interfaces, it was added, are made to be quick and flexible, "allowing clients to quickly and easily integrate into its core capabilities and bolt on third-party partners across a range of services. On Amazon's brand-new Africa AWS installation, the platform will be hosted in South Africa.
Wood said, "We see the Network South Africa platform investment as an important strategic step forward in becoming a truly local provider. Our clients can look forward to continued innovation as the Network South Africa platform continues to evolve. Already able to process more than 3000 transactions per second, it is a resilient, secure, and agile platform to help banks, Fintechs, telcos, and retailers provide market-leading products and experiences in a low-risk and compliant technology environment."