Nigeria based Agritech startup, Releaf gets $4.2m funding to scale its offerings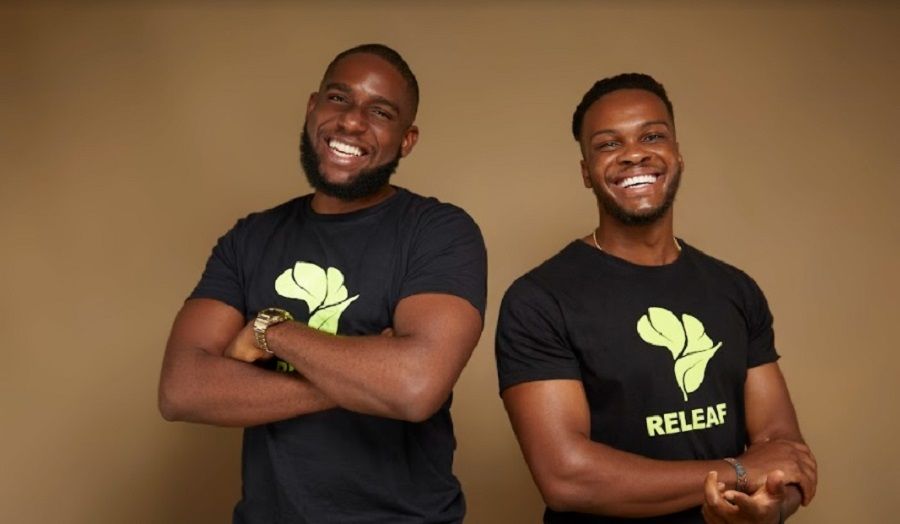 Releaf, a Nigerian agritech startup that develops proprietary hardware and software solutions for African farmers and food factories has secured $4.2 million in seed funding. The total sum comes from a $2.7 million seed funding round and $1.5 million in grants.
The funding round was led by Samurai Incubate Africa, Future Africa, and Consonance Investment Managers. They were supported by angel investors like the chairman of Bain Capital, Stephen Pagliuca, and Justin Kan of Twitch.
The grant was obtained from The Challenge Fund for Youth Employment (CFYE) and the United States Agency for International Development (USAID).
Releaf was founded in 2017 by the duo of Ikenna Nzewi and Uzoma Ayogu, and the startup has unique software that connects it to more than 2,000 smallholder farmers, ensuring a consistent, large-scale supply of processed agricultural products. The software offerings also allow the start-up to receive inbound supply requests from farmers via USSD, provide working capital financing as well as collect proprietary data on supply availability.
The startup claims to have been able to increase the income of smallholder farmers by three to five times.  Through its software, it has enabled 1,000 farmers with the means to provide 7.5 million KGs of quality crops as of 2020.
With this seed funding, the startup plans to scale its offering by developing new technology which will be deployed to smallholder farmers. It also hopes to provide working capital to the farmers through the $1.5 million grant to help improve their production rate and by extension, their incomes.
"We think there's a really great opportunity to bring both physical technology and financial services to these communities to make them more productive. And it's kind of central to our thesis," Releaf CEO, Ikenna Nzewi said.
Vegetable oil is an important feature in cooking and also in making industrial products like paint, soap, and lubricants. The method often deployed by oil palm farmers is breaking the nuts on rocks, a process that is manually intensive and makes the oil of impure quality.
"Nigeria has about 60% more demand for vegetable oil than it does supply. And it can not be met due to supply shortfall with imports because the government banned the importation of vegetable oil. So there is a need to take these smallholders who are driving 80% of production and make them more efficient so that we can have a better balance of supply and demand for vegetable oil," the CEO said.
Releaf obtained a $180,000 grant after joining the 2017 Y-combinator cohort. It later raised $1.3m in funding from angel investors like Eudaimonia Capital. This brings its total funding to date to $5.68 million.
Speaking on the investment, General Partner at Future Africa, Iyin Aboyeji, said "the team at Releaf is building the agro-allied industry of the future from the ground up, starting with palm oil which they have developed a novel technology to aggregate, deshell and process into critical ingredients like vegetable oil and glycerine. Future Africa is delighted to back Releaf to build the future of modern agriculture."