Nigerian Afriex Raises $10 Million For Its Blockchain Money Transfer Platform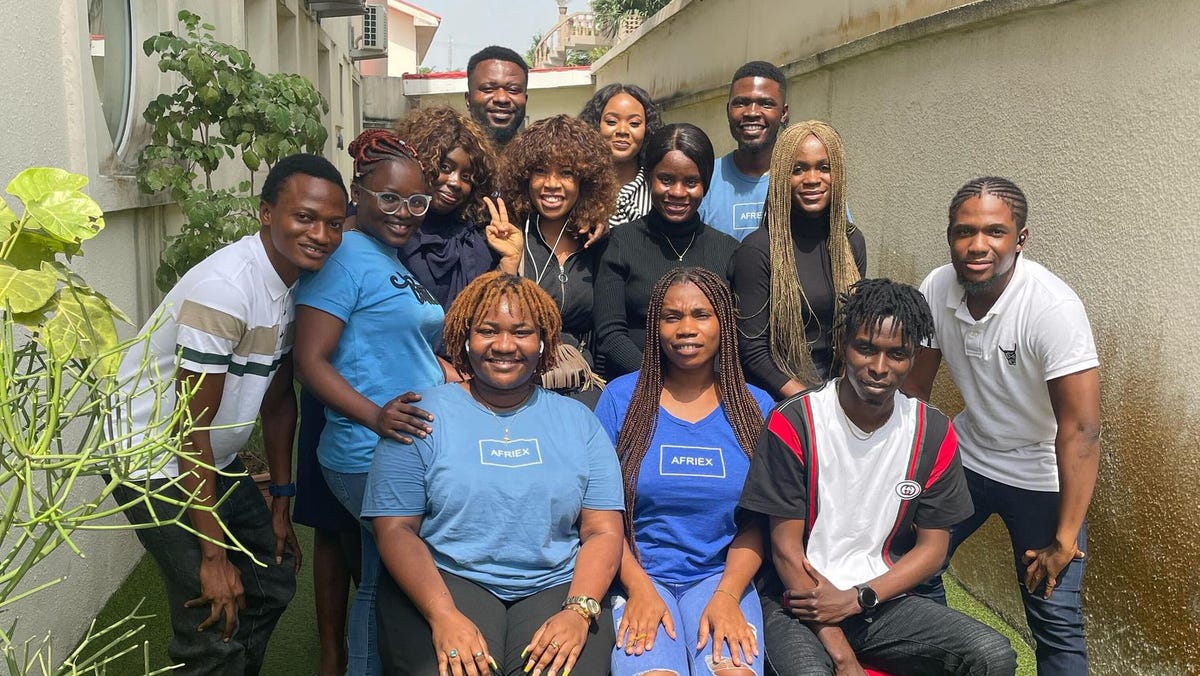 Nigeria-based fintech startup, Afriex has announced the close of a $10 million Series A round to expand its blockchain money transfer platform.
This funding round was led by Sequoia Capital China and Dragonfly Capital with participation from Goldentree, Stellar Foundation, and Exceptional Capital, among others.
Founded in 2019 by Tope Alabi and John Obirijie, Afriex, now valued at $60 million is a money transfer system that utilises blockchain to enable users to send funds by converting them into stablecoins, which are cryptocurrencies backed by reserve assets.
This process makes the transaction free and quicker than an existing service like Wise which charges a 6.45% fee and can take a few days to process. The service was originally focused on Nigeria but has since expanded into Uganda, Kenya and Ghana. The startup makes money by arbitraging the currency and crypto exchange rates when a customer transacts.
In 2021, the startup raised a $1.2 million seed round after graduating from Y Combinator the previous year. When it closed the round, Afriex said it was processing about $500,000 per month in transaction fees and is used in over 30 countries.
Today, Afriex claims it processes more than $5 million in monthly transfers and has grown its customer base by 500% in the last six months, with half of its active users using the platform more than once a week.
While Afriex is currently just focused on its core money transfer product, Alabi has ambitious goals for the platform. He hopes to use it to launch a stablecoin and has already inked a partnership with Visa to offer Afriex users credit and debit cards later this year.
Dragonfly Capital managing partner Haseeb Qureshi tells Forbes that he met Alabi when he was a mentor at a crypto startup school run by A16z. Alabi was in his group. He says that he was really impressed by Alabi and by Afriex but he sat out the seed round because he wasn't sure how it would scale after seeing many founders try and fail to build crypto businesses targeting Africa. But after seeing the company's traction, he thought Afriex may have cracked the code. "A big strength of the company is being able to straddle the entire corridor between the U.S. and Africa where many others have tried to succeed and haven't," he says. "The reality is that if you want to succeed in emerging markets you need a really strong ground game."
Alabi hopes Afriex will be able to give people in Africa a place to store their money that doesn't fluctuate or get impacted by external forces as much as the current currencies do.  "Because we are building this network of connected financial institutions, we have built on-ramps for local Nigerian banks and on-ramps for local currency exchanges," he says. "We are building this web3 mesh of financial institutions that could almost become something like the next Visa."
Y Combinator-backed Afriex Raises $1.2m Seed Round, to Expand Across Africa