Nigerian Digital insurance platform, AutoGenius introduces new AI Insurance Bot.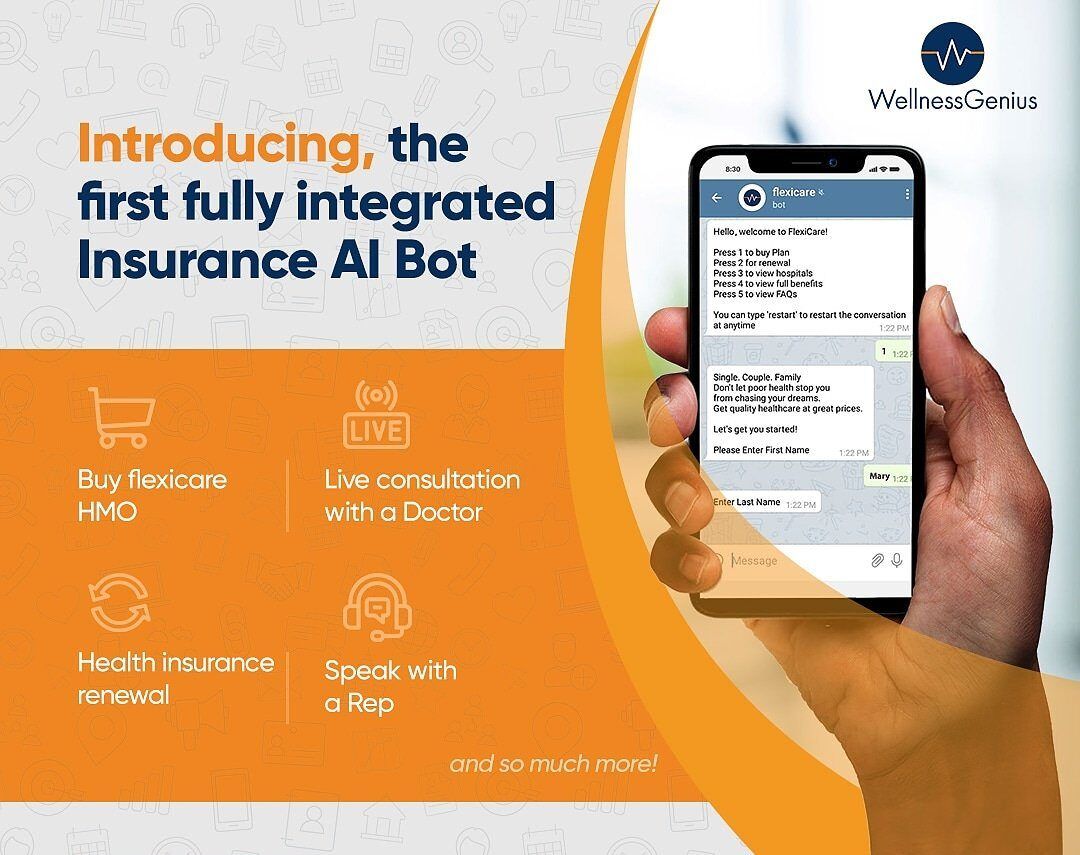 Nigerian digital insurance platform, AutoGenius introduces a new AI Bot, the first in Nigeria's Insurance space.
The new AI bot gives subscribers and prospects instant access to insurance products and carry out activities including Insurance purchase, plan renewal, product information.
The bot deals with customers through the help of the personalized insurance assistant named Alex.
This new bot is made to minimize human interaction especially in these Pandemic time  and to give convenience to Nigerians.
General Manager of AutoGenius, Adebowale Banjo said, "We're constantly looking at ways to improve people's lives and to help them get back on their feet during crisis either through our innovative and flexible insurance plans or ease of service delivery.
The bot will start with access to WellnessGenius product, Flexicare; the health insurance plan that gives subscribers access to more than 500 hospitals Nationwide for only 1600 per month. The flexicare plan covers primary and secondary healthcare for a 1 million Naira which will be paid annually.
In addition, users can sign up for the flexicare health insurance plan via the chat bot, for themselves, employees, family, and loved ones in their homes avoiding long queues or filling long forms.
Users can also renew their health insurance plans, schedule consultation with a Doctor, complete with the option of picking up medication from the closest pharmacy just by texting "hello" to the bot.
Once prompted, Alex will begin health insurance transactions for the benefit of the customer.
The aim of the Insurance assistant is provide Nigerians with the necessary assistance they require in real time.
Individuals can access the Bot via Whatsapp and Telegram by sending a message to +234 808 818 8002 and follow the instructions..
However a new set of features are on the way to accommodate other insurance products.