Nigerian fintech startup, Escrowlock to streghten its services with funding from Facebook's $100m grant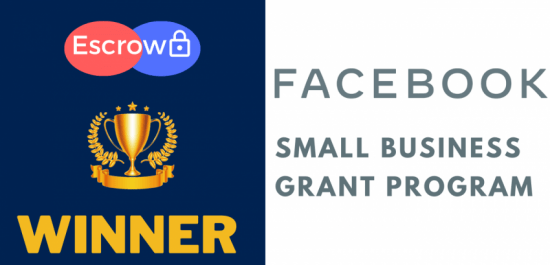 Nigeria-based escrow fintech company, Escrowlock has secured an undisclosed amount of funding from Facebook.
Escrowlock is one of 30,000 tech companies that secured a portion of the $100 million global business grant from the social media giant.
Late last year, Facebook had announced a $100 million grant for 30,000 tech companies globally to help them advance the use of technology in easing societal difficulties.
The grant entails a mix of cash and Facebook advertisement credits that will boost their businesses.
Founded by Elochukwu Ezenekwe in Anambra State, Escrowlock is a trusted third-party platform that receives and "locks" transaction payments from buyers and only releases payment to the intended seller when the seller has delivered the necessary goods or services in the agreed condition.

The middleman service helps to protect both buyers and sellers from online fraud, thereby boosting eCommerce activities and helping more people earn a decent livelihood.
As e-commerce continues to flourish in the country, scams and unfulfilled orders have also been on the rise. Protecting both parties – buyer and seller – from scams has become very expedient.
This is where Escrowlock comes in. On its web app, the seller or buyer fills a form to declare the transaction open. Next, the buyer pays to Escrowlock and waits to receive the goods or services in the agreed condition. Once the buyer confirms receipt, Escrowlock releases the money to the seller.
The startup charges a small percentage for its holding services. Elochukwu disclosed that transaction charges are capped at 3.25% of the amount being moved from the buyer to the seller. "When the transactions are large, the fee drops to as low as 1.25%," he said.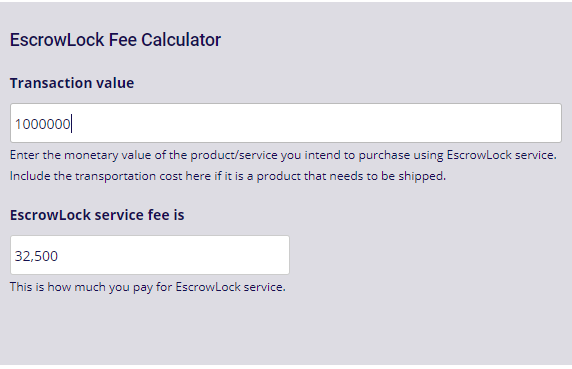 Using the fee calculator, transactions from N2,000,000 and below attract the regular 3.25% while the fee drops gradually for transactions that exceed N2 million.
Escrowlock says its mission is to help reduce fraud and scams that adversely affect individuals and businesses engaged in eCommerce.
The startup plans to use this grant funding to strengthen its operations in different states of the country. It hopes to also onboard more people to its team of online affiliates and expand its marketplace.
It will also expand its Oso Afia program which enables people to promote Escrowlock's products and earn commission on the sales that they make.
Ultimately, the goal for this startup is to create an online marketplace where sellers can sell their products and buyers can buy without fear of being scammed.