Backend Stories: Nigerian founder, Darlyn Okojie is building a Pan-African employee management solution with cakes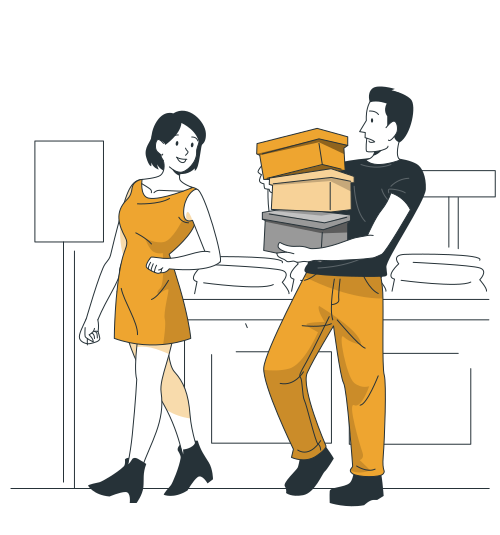 Managing workers or employees is usually the responsibility of Human Resource Managers (HRMs) in organisations big enough to employ them. Employees can comfortably communicate their concerns — whatever the case may be to enable growth and optimise outputs.
Owing to cultural diversity, language, disabilities and the other different demographics humans fall in, the HRM industry is challenged but with technology tools like AI and Database Management Systems (DBMS), manual HR processes are expected to be disrupted.
"People managers can sometimes forget to celebrate a team member's birthday with a gift. We don't want that. We believe everyone in an organisation should feel special on their birthdays…"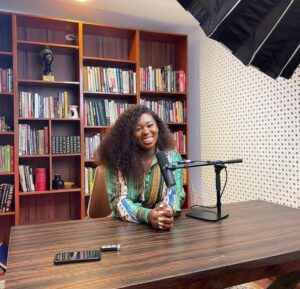 While Africa is a unique labour force to consider, strategic effort towards fair employee treatment needs to be worked on. The continent has two major official languages as well as distinct payment systems. However, tech has been making it simpler to hire and manage people. The world is also transitioning to a "work-from-home" practice such that there'll be limited concerns about where to work and payment systems with the influx of different payment options readily available.
The problems above are just a little of what employees face. To achieve desired outputs, compensation and rewards need to be part of the operating costs of companies. One such startup implementing tech to provide people management solutions and compensation for employees is Memo Africa co-founded by Darlyn Okojie in January 2020.
"Managers often struggle with the manual processes involved in handling the welfare of employees or clients in organisations. People managers can sometimes forget to celebrate a team member's birthday with a gift. We don't want that. We believe everyone in an organisation should feel special on their birthdays," Darlyn said.
Memo Africa is a platform that automates the way people managers handle welfare across organisations. It's a simple solution where people managers can select and schedule welfare packages including birthday cakes to be delivered to remote and on-site teams anywhere in Africa.
While this solution is innovative and unconventional, it has spread to the Ghana market with vendors actively on board. The birth of the startup came a long way in the experience of the founder who is also a serial entrepreneur.
Darlyn started working when she was an accounting undergraduate at the University of Benin. This hustle nature she inherited from her father — once at a popular bakery in 2014, then, she would start to seek jobs and go to the extent of randomly handing out her CVs to unfamiliar people. Still an undergraduate, she began working as an account manager at Jumia, a leading African e-commerce company in 2015.
Later in 2016, she worked at another tech company, Cars45 which deals in automobiles. At this point, she had already graduated from school. Two years later, she launched a brand that would probably have been sustained if she was making enough revenue from it, however, the failed business led to her being the founder of two tech-oriented startups.
"I don't think anything related to owning a clothing brand is named in any of my socials. The reason is that I felt like a failure. It did not materialise."
Speaking about the possible anxiety that could have led the co-founder to decline managerial risks, she noted that the idea to build Memo Africa developed slowly. In 2017, Darlyn decided to stop working. She created her clothing brand and launched it the next year. This would mean she had to take management decisions for the brand and pay people for their service.
Her working capital was savings accumulated from her past workplaces. While she was an employee, she earned from different streams — her salary and commission from sales which was between 500,000-600,000 naira on big paydays. Catching up with a lifestyle of not being paid or having to pay for services was one to deal with. "As of 2019, I was ready to go back to the job market".
"The aim is to create a seamless process for people management across Africa in the next five years."
By the time she had stopped the business, she met her co-founder at Memo Africa, Ademola Koledoye while consulting for him. The duo initiated the startup when they discovered a client of theirs celebrating his birthday. They were not privy to the information of this soonest but deemed it negligent to send him a cake without any preparation. To them, it wasn't a good practice since most organisations celebrate their employees without careful planning.
"It wasn't exciting for anybody, even the celebrant and the people that were going to cut the cake. My co-founder then proposed a solution while I added other suggestions that saw the idea being worked on."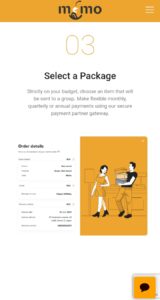 Since 2020, the HR tech company has delivered its operations across Africa but its headquarters is located in Lagos, Nigeria. Earlier in 2022, the company expanded to Ghana due to the observed need by a Nigerian customer working in the country.
"If you have a platform that allows you to automate this process and still keep your employees happy, it is one to go for. As much as we are automated, we are very intentional about people. That's why we have different packages. We have vendors scheduled to meet your needs, so the cakes are freshly baked and not taken off the shelf," Darlyn noted.
To access the company's service, Human Resource Managers or other individuals in people management jurisdictions across Memo Africa's cities of operations sign up on its platform and include details of employees, timeline package plans and budgets for the different hierarchies of workers. Packages for purposes of birthdays, anniversaries, meetings, onboarding etc are then delivered to employees of subscribed companies across different locations.
Speaking on the importance of welfare, Darlyn noted that the more a company grows, the more it gets difficult to manage employees and customers. For this reason, HRs would need Memo Africa to enable growth and improvement in the company's management.
"It communicates intentionality and creates memorable moments for these people. Everybody's not getting the same type of cake or design. The aim is to create a seamless process for people management across Africa in the next five years."
Memo Africa is still a bootstrapped startup. Even though it hasn't secured venture capital, it was supported by Rugsandfloors, a B2B e-commerce founded by Darlyn. The latter, which focuses on interior floorings and launched in May 2020, provided external capital to sustain the HR tech startup at the time it was founded.
Having been familiar with different countries on the continent, the e-commerce startup has also launched in two African regions, operating across cities in Nigeria, Ghana and Rwanda.
Backend Stories is The Ouut's special edition that focuses on African tech founders, sharing their stories, especially their entrepreneurial journey.
If you loved this piece, kindly share it with your network across every social media platform. To be spotlighted, send an email to adebola@theouut.com.