​Nigerian-leading Cybersecurity Firm Infoprive Rebrands as Cybervergent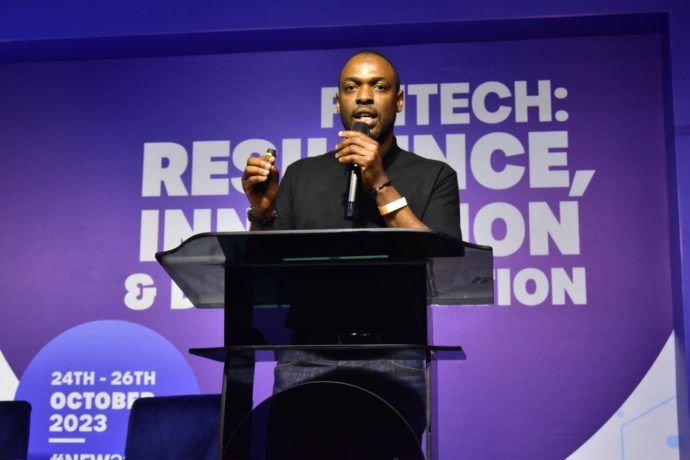 Infoprive, a leading cybersecurity company in Nigeria, has rebranded as Cybervergent. The company disclosed this during the recently concluded Nigeria Fintech Week (NFW) in Lagos.
The firm evolved into Cybervergent to expand its security solutions to businesses and organizations to stamp out the increasing cyber threats and cybersecurity breaches, which are said to have led to losses of between $3.5 billion and $4 billion in recent times. Fintech startups and commercial banks are their usual targets.
Formerly a security consulting, assessment, and remediation company, Cybervergent is now a pioneering technology company dedicated to revolutionizing the cybersecurity landscape in Africa by leveraging artificial intelligence (AI) and machine learning (ML) for improved solutions.
This innovative approach empowers businesses to fortify their digital assets, detect real-time threats, and respond swiftly to evolving cyber breaches. Cybervergent's proprietary technology ensures seamless integration, allowing organizations to proactively protect their networks, data, and applications from malicious intrusions.
Read Also: Cyber Attacks as a Threat to the Rise of Fintech Platforms in Nigeria
Speaking at the NFW event, CEO and co-founder Adetokunbo Omotosho emphasized the importance of maintaining digital trust by securing client data. This will allow fintechs to continue to innovate freely and scale. With increasing cybersecurity threats, customers will lose faith in fintechs that do not fortify their systems. He also stated that this rebrand is a proactive step to forestall massive cybersecurity losses as the continent becomes the next growth frontier in adopting the Internet of Things and e-commerce.
Cybervergent is a convergence of data privacy, security, and compliance on one automated platform. According to Adetokunbo, "Cybervergent represents not just a name change; it embodies the convergence of cutting-edge technology, visionary leadership, and our resolute commitment to safeguarding businesses in the digital age on the continent, starting with Nigeria, Africa's largest economy. With our refreshed brand identity, Cybervergent is poised to evolve the cybersecurity landscape, offering a comprehensive suite of solutions designed to thwart cyber threats, streamline security operations, and enhance overall business resilience," he adds.
With this rebrand, Cybervergent repositions itself as a dynamic, all-in-one cybersecurity company set to transform the African cybersecurity and overall tech landscape. With its team of seasoned experts, the company will provide simplified, tailored, and automated solutions that ensure the protection of critical assets and data for businesses and organizations.