Nigerian owned Oja bags $3.4M to build an online cultural supermarket for Londoners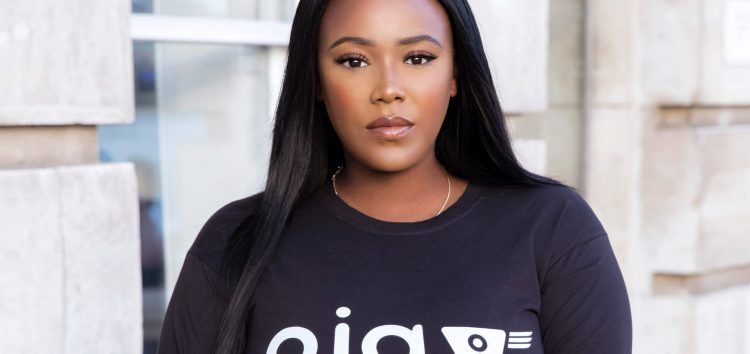 Oja, a Nigerian owned, London based eCommerce startup has announced the raise of a $3.4M pre-seed round to build an online supermarket that targets the UK's growing cultural communities.
The round was led by LocalGlobal, with participation from Acequia Capital; Tiny VC and HoaQ Fund. Private investors such as Darren Shapland (CFO of Sainsbury's); David Vismans (CPO of Booking.com); Dimple Patel (COO of Trouva); Anton Soulier (formerly Deliveroo, now CEO of Taster) and others also contributed to the round.
On what inspired the startup idea, Mariam Jimoh said she used to work in investment banking, often clocking 17 or 18-hour days. But this left her no choice but to order groceries online.
"When I was ordering these groceries, there was a huge subset of products that I was used to using that I just couldn't get through delivery services," she says.
"My parents are Nigerian immigrants. I'm British born and bred and have lived in London all my life, but I still have an affinity with products used by my parents and from that community."
Because of this, Mariam launched Oja in 2020 to help fill that gap by building an online store that provides and delivers cultural food produce to customers.
Unlike the wave of grocery startups that Europe has seen emerge across the last year, Oja's not focused on cutting delivery times down to 10 or 15 minutes (it offers same-day delivery).
Instead, the goal is about widening the choice of products for the UK's immigrant and non-white British communities and trying to make sure the next generation of delivery companies do better than the incumbent stores, which Jimoh says don't have a great track record when it comes to catering to diverse needs.
"In a sea of grocery delivery services and apps, Oja stands out for taking a new and refreshing approach. One that centres on community, heritage and access, as much as speed, convenience and variety," George Henry, General Partner at LocalGlobe said. "From the use of technology to her relationship and deep connections with suppliers and her full-stack approach, Mariam and her team are building a game-changing company that is set to raise the bar for the underserved communities across London, the UK and Europe."
Diversifies grocery industry
Through the Oja app, customers from a wide, and growing range of cultures can order produce from a selection of the very best suppliers, handpicked by Oja's team. The company ships orders from its warehouses and dark stores to homes across London. For now, Oja is focused on Afro-Caribbean cultures and plans to expand further to cover more cultures, and more communities nationwide in the coming year.
Oja not only verifies the quality of what it sells but it helps people get access to products as soon as possible. What's more, Oja operates a full-stack system, buying at wholesale, holding this inventory in a central mini-fulfilment centre and dark stores in cultural hotspots, and offering optimising next-day delivery. Each customer is presented with a unique culturally-specific shopping experience, browsing 1000s of products by bundle or meal, culture, brand or category.
Next Move
The funding will be used to further develop Oja's technology and fuel its expansion into new cultures and regions over the coming months.
"The app will allow you to shop by culture as we add more and more ethnicities to the assortment. Right now we sort things into cultures within one specific cultural group; African & Caribbean. As part of our expansion plans, we will look to expand the other ethnic produce we offer in the future." Mariam Jimoh, CEO of Oja
Before its pre-seed round, the one-year-old startup already has about 200 users on its app which is available on ios and android devices. According to Oja, the app's user base grew 56% "from word of mouth alone" during the testing phase.
Oja's target audience inclines towards people who are looking to enjoy the food of their heritage and who live in areas where it's hard to buy ethnic food produce. It also includes returning expats who want an easy way to access the specialist ingredients to cook the food they've been eating abroad.