Nigeria Startup Gokada Appoints Nikhil Goel As CEO.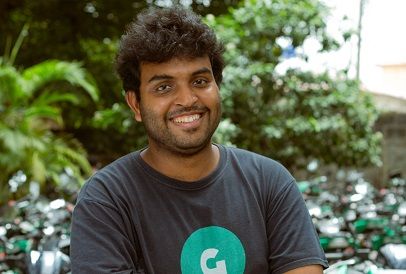 Lagos based logistics, last mile delivery and transportation start-up has appointed Nikhil Goel as its new CEO. He was officially confirmed as CEO yesterday, after spending 8months leading the company after the tragic death of the founder and CEO Fahim Saleh in July 2020.
In his new position, Goel will be responsible for growing and expanding the startup into new geographies and verticals. Before joining GoKada in 2019, Goel was the General Manager of unicorn food delivery startup Zomaco. Then he left Zomaco to become the Head of New Verticals at SafeBoda in Kenya. He was Vice President of Rides at GoKada before rising up to be COO, and now CEO.
Over the last few months, Goel has helped Gokada increase its revenue by 10X and grow its delivery order volume by 100X, enabling the company to reach profitability.
The company uses a 'Business-in-a-Box' approach to empower its drivers to build their own enterprises, which in turn provide key services in Lagos.
Gokada's range of delivery service now includes a number of sectors including food delivery, grocery delivery, parcel delivery, eCommerce fulfilment, and more. What makes their success story even more interesting is the fact that they were able to pivot and make profit despite the ban by the Lagos state government, the COVID-19 pandemic and the subsequent death of their CEO in June 2020. The new CEO attributes this success to the Never-Give-Up attitude of the company.
While commenting on Gokada's present business model, he said "Even in the midst of the pandemic which shortly followed the ride-hailing ban, we were able to bring most of our pilots back to jobs while in parallel launching reliable logistics solutions to support businesses in Nigeria, which allowed them to continue to provide their services to their customers."
Although the company started off as a ride hailing company, it has pivoted into food delivery, parcel delivery, and other "last mile logistics" solutions throughout Lagos. With a growing fleet of over 1,000 riders and thousands of SME customers, one of their major goals for 2021 is to expand into other Nigerian states as they continue to solidify themselves as a leader in logistics solutions.
As Goel resumes officially as CEO, He brings with him a vast experience in the global last-mile logistics space to continue growing the company as he has done over the last few months. He already has a solid record of achieving success against all odds and the future looks very bright for the company.