Nigeria's Propel Raises $2.7M Seed To Scale Talent Platform
Nigerian HR tech startup, Propel has announced raising $2.7 million (€2.5 million) in seed funding.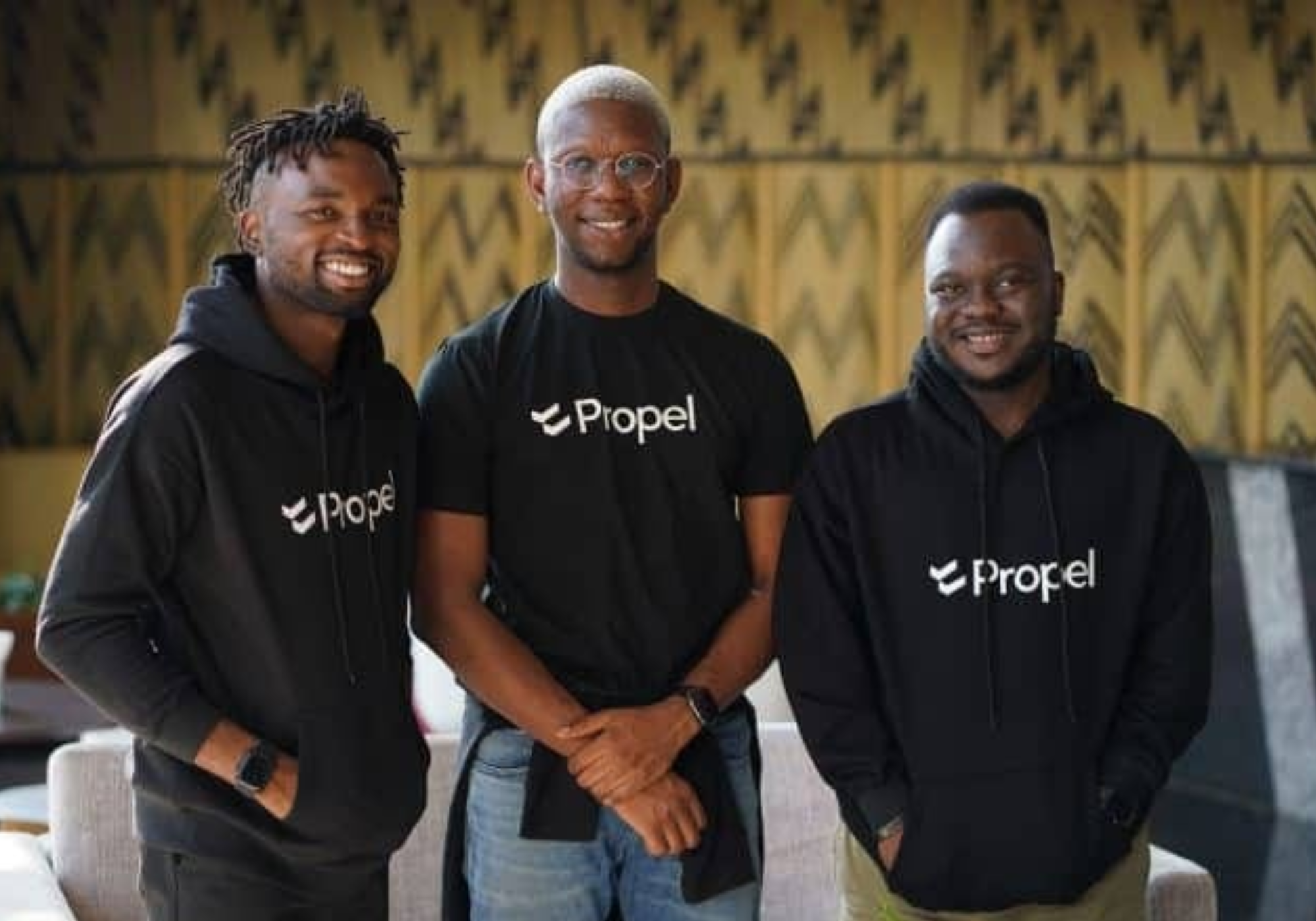 Nigerian HR tech startup, Propel has announced raising $2.7 million (€2.5 million) in seed funding. The two-year-old startup, with its headquarters in both Lagos and Berlin, aims to revolutionize the talent community platform by building sustainable talent pipelines for communities and facilitating the hiring of remote talent from emerging markets, particularly in Africa. This new investment will play a vital role in scaling Propel's operations and driving the adoption of its community-as-a-service platform.
The Amsterdam-based venture capital firm, No Such Ventures led the seed funding round, with participation from APX, Golden Egg Check, and Future of Learning Fund. The investors were particularly drawn to the startup's unique approach, which focuses on fostering community and enhancing the open talent economy. Sophie Heijenberg, an investor at No Such Ventures, expressed her enthusiasm for Propel's growth journey, highlighting the startup's solid addition to the Future of Work category.
Propel was founded in 2020 by Sunkanmi Ola, Seun Owolabi, and Abel Agoi, who recognized the importance of communities in developing tech ecosystems, especially in emerging markets. They identified a gap in the distribution layer of the tech talent pipeline, where communities often need help to convert their pool of skilled individuals into job placements. Propel aims to address this challenge and bridge the gap by providing last-mile infrastructure and connecting global companies with the diverse talent pools within these communities.
One aspect that sets Propel apart is its commitment to empowering communities and creating new financial revenue streams for them. In addition to earning revenue from hiring and placement fees, Propel ensures that a fraction of these fees are shared with the community. This approach enables communities to become self-sustaining, reducing their reliance on grants and sponsorships. By supercharging these communities, it empowers them to reach new heights and supports their growth to the next level.
The startup has already made significant strides in the industry, partnering with notable companies such as Orange Telecoms, Stepstone, and various startups and scaleups across Europe. Propel has worked with these organizations on initiatives ranging from talent acquisition to co-creating community hackathons and designing diversity, equity, and inclusion (DEI) programs. Its ability to connect with diverse talent pools in areas such as software development, design, data science, and digital transformation skills has successfully placed over 550 individuals in job roles across multiple countries.
With offices in Berlin, Lagos, Amsterdam, Johannesburg, London, and Nairobi, Propel is well-positioned to expand its reach and make a lasting impact on the global talent community platform. The company, backed by Google Black Founders in Europe and has raised over $3 million to date, plans to utilize the recent seed funding to scale its community platform, introduce new client offerings, and further strengthen its ecosystem of communities.