Nigeria's Remedial Health Raises $12M In A Series A Round To Revolutionize Pharmaceuticals
Nigerian Remedial Health has raised $12 million in Series A equity and debt funding led by Fintech VC firm QED Investors to digitize pharmacies and revolutionize the pharmaceutical supply chain in Nigeria and beyond.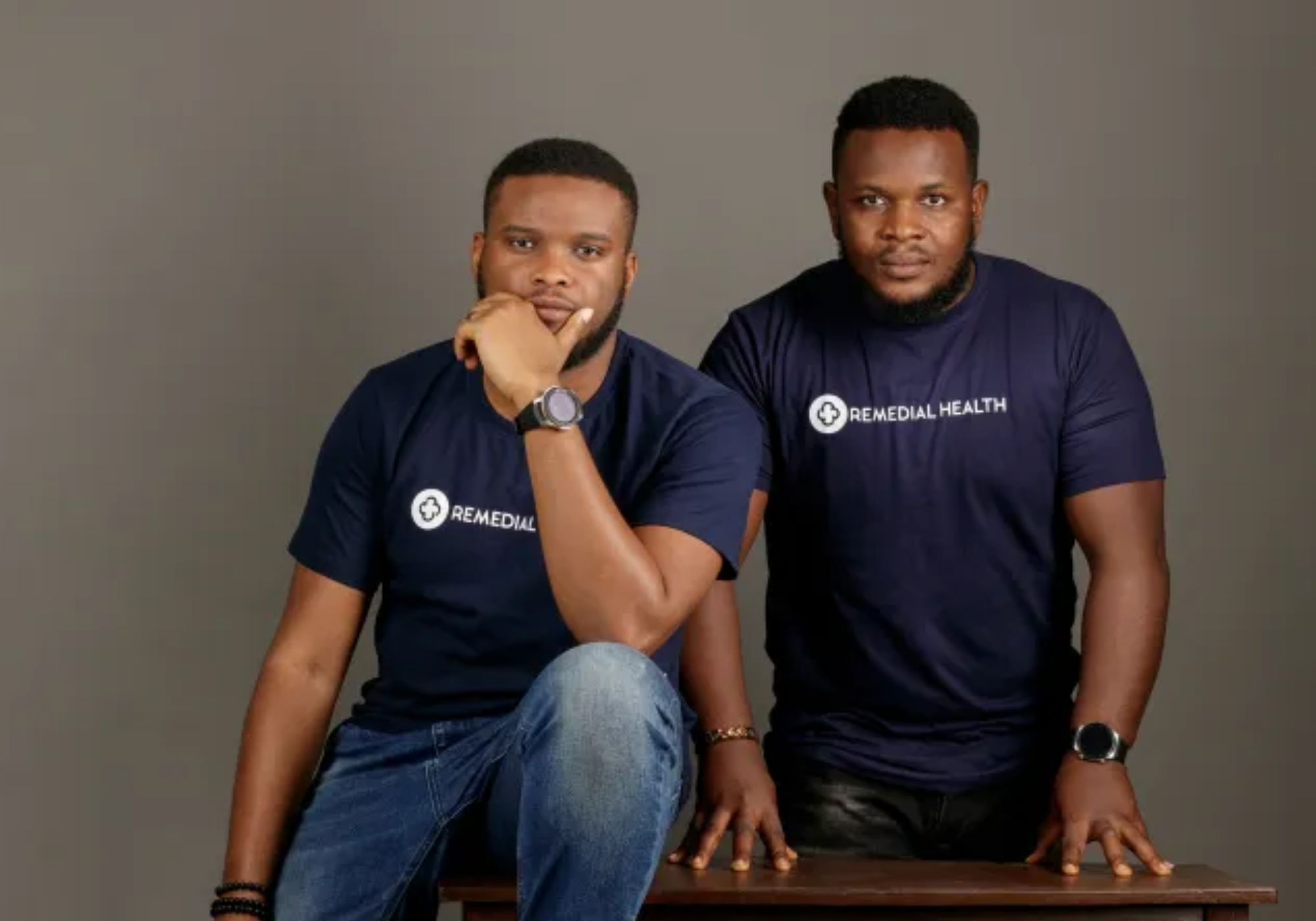 Remedial Health, a Nigerian health tech startup, has raised $12 million in Series A equity-debt funding led by Fintech VC firm QED Investors to digitize pharmacies and revolutionize the pharmaceutical supply chain in Nigeria and beyond. The health tech startup aims to combat the counterfeit medicine endemic while bringing efficiency to the pharmaceutical sector in the region. The round was also co-led by Ventures Platform, with the participation of existing investors like Y Combinator, Tencent, and Gaingels.
The duo of Samuel Okwuada, a trained pharmacist with a passion for software development, and his co-founder, Victor Benjamin, founded Remedial Health in 2020 as a private label business. Their innovative approach involved sourcing contract-manufactured products from international markets like India, which they would then supply to pharmacies across Nigeria.
The timing of this investment which is coming after the startup raised a $4.4 million in Seed funding last September couldn't be better, as Nigeria faces a pressing challenge with counterfeit medicines. A recent report by Nigeria's National Agency for Food and Drug Administration and Control (NAFDAC) revealed that about 15% of medicine sold in the country is either fake or sub-standard. Shockingly, the United Nations Office on Drugs and Crime reports that half a million lives are lost in sub-Saharan Africa each year due to substandard or counterfeit medicine.
What You Should Know About the Round
Speaking on the round, Samuel Okwuada, the CEO of Remedial Health said, "We are seeing more growth in rural areas because they are difficult to reach and are far from major open drug markets in Nigeria," Okwuada emphasized that their top priority is to increase penetration in all 34 states of Nigeria. They are dedicated to reaching out to more pharmacies and hospitals, especially in rural areas where the demand for their services is rapidly growing. Remedial Health's presence is already felt in half of the 34 states it operates in, showcasing its undeniable impact on local businesses.
The secret to their success lies in their ingenious B2B model. Remedial Health provides inventory to pharmacies without demanding cash upfront or at the point of delivery. This financial flexibility has empowered pharmacies to flourish, leading to business expansions and the opening of additional branches.
The investment from QED Investors, who have previously made waves in Africa with involvement in successful deals like Moniepoint (formerly TeamApt) and Flapkap, is a testament to the tremendous potential within the pharmaceutical sector. QED recognizes the embedded financial opportunities, including the potential for innovative payment solutions and lending services tailored to the pharmaceutical industry's unique needs.
QED Investors' partner and head of Africa, Gbenga Ajayi, couldn't contain his excitement about Remedial Health's potential. He stated, "The success that Remedial Health has enjoyed to date indicates the market gap that exists and their value in providing effective holistic services to thousands of pharmacies across Nigeria."
The future is undoubtedly bright for Remedial Health as it continues to innovate and disrupt the pharmaceutical landscape in Africa. With their determined focus on delivering crucial services to underserved areas, their embedded financial solutions are set to impact millions of lives.
So, let's keep our eyes on Remedial Health as they write the next chapter in the African health tech revolution.