O-Farms Accelerator Program 2021 Open for Kenyan Agritech Startups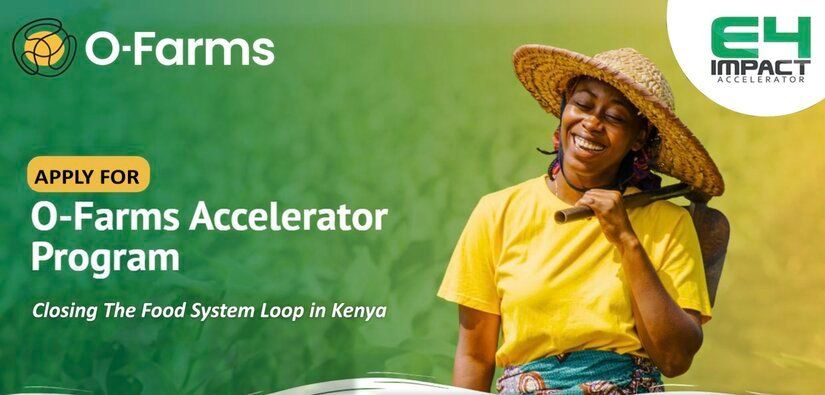 Bopinc and Village Capital have announced that Kenyan Agritech startups can apply for the O-Farms accelerator program which will see 2 selected startup startups receive $58k in grant funding.
The O-Farms program which is been funded by  IKEA Foundation is focused on circular agribusiness with the goal of making circularity a mainstream approach for improved rural livelihoods and sustainability.
O-Farms aims to leverage innovative business models in reduce agricultural losses thereby creating new economic opportunities and jobs in Kenya and Ethiopia.
Eligibility Criteria
Startup must be operating in the agricultural sector
Have an innovative or disruptive solution / business model that reduces food losses, or converts agric products into biodegradable packaging materials for the food industry, or into compost/organic fertilizers or into bio-energy
Startup must be a growth stage enterprise with an existing customer base (post revenue)
Startup must be a Kenyan registered enterprise with with least one of the founding team members being Kenyan
In Kenya, the E4Impact Accelerator will implement the program with 12 startups participating in the first cohort.
Selected startups will gain access to a customised training program on agri-circularity business, technical assistance, coaching and mentorship, networking and peer learning.
Benefits
Customized training program on agri-circularity business
Technical Assistance to embed circularity principles in the business model including strengthening the systems End processes
Coaching and Mentorship — personalized and group coaching to unpack training into business implementation
Links to financial and investment opportunities
Networking and peer learning to strengthen innovations
Competitive peer-to-peer awarded seed grants of up to Euro 50,000 (for 2 cohort selected enterprises)
Networking opportunities to showcase solution, meet with investors and other stakeholders.
Applications are open until October 10, interested startups can apply here.