Over 533 million users affected in the Facebook Data Breach and how you can secure yours if you are affected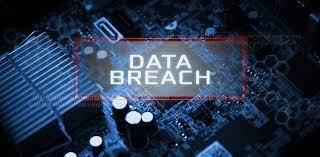 On Saturday, the individual data of more than 533 million Facebook users were distributed in an online platform designed for cybercriminals.
According to Business Insider, the uncovered information includes individual data of more than 533 million Facebook clients from 106 nations, including the telephone numbers, Facebook IDs, complete names, areas, birthdates, profiles, and in some cases, email addresses of the affected persons. It's not yet clear the number of Africa users were affected.
Since cybercrime goes against individuals' privacy and security, exposing the them to risks such as  malware, identity theft, financial fraud, medical fraud and access to private file, it is important that steps are taken to globally to see that it is reduced.
According to Alon Gal the CTO of a cybercrime intelligence firm who first discovered the information breach online on Saturday, the information could give important data to cybercriminals who utilize individuals' very own details to imitate or trick them into giving over login information.
Facebook users can check if they are affected by clicking here to confirm if their email or phone number has been involved in the Facebook data breach or any other data breach. Users are also advised to reconsider how much personal information they share online and use stronger passwords.