Pan-African Fintech Accelerator selects 10 African Startups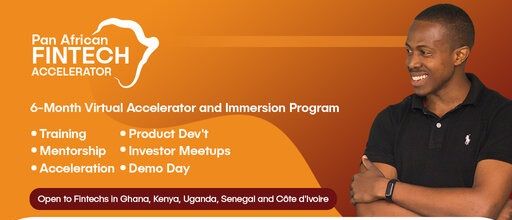 Pan-African Fintech Accelerator has selected 10 African Fintech startups that will participate in the first edition of the virtual acceleration program. The accelerator is funded by SANAD Fund for MSME in partnership with MEST Africa and Impact Lab. The Pan-African Fintech accelerator involves a six months virtual program designed for high potential technology startups to help them create global partnership and expand to other part of Africa specifically, North Africa.
The program allowed several Fintech startups from Uganda, Kenya, Ivory Coast, Ghana and Senegal apply for the virtual acceleration program and see selected startup go through extensive market integration and immersion program to enable them launch successfully into North Africa and excel at the global scale.
Six of the selected companies are from Ghana while Senegal and Ivory Coast are each represented by two startups.
Built
Built is an online accounting software that helps users run their business better by offering services ranging from managing cash flow to accepting customer payments to paying their staff.
FXkudi
FXkudi is focused on creating payment solution that sets out to provide a solution that makes online money transfer completely simple, fast, secure and gives a completely takes out transfer fee.
Nvoicia
Nvoicia is a Fintech startup built to support small businesses with unpaid invoices to gain access to cash so that they can run their businesses without any financial lack.
DigiExt
DigiExt operates in Nigeria, Ghana and the United States. DigiExt supports Farm Cooperatives to develop agribusiness value chain with a sustainable farm to processed product.
Wayamoney
Wayamoney startup helps Africans transfer money locally and internationally at zero cost
Motito
Motito is a credit platform with a mobile shopping app that offers convenience and a tailored-to-you payment plan for its users.
InTouch
InTouch was innovated to create a wealth of opportunities for Africans through access to financial technology. InTouch provides merchants and businesses with unique solutions to accept all means of payment.
Matontine
Matontine is a digital financial platform that provides saving services to groups and provides access to a range of financial and non-financial services to the financially excluded in Africa.
RSC technology
RSC technology simplifies the distribution of goods and services. The company creates software for users' web projects, tailor-made e-commerce services, or business applications.
Mojabank
Mojabank is a Fintech startup that provides cross-border banking service for Africans. It also uses its mobile wallet (Moja Wallet) to provide a unified travel experience for Africans through a multi modal fare card and AI powered smart Applications.