Parket Launches Its Operations In Johannesburg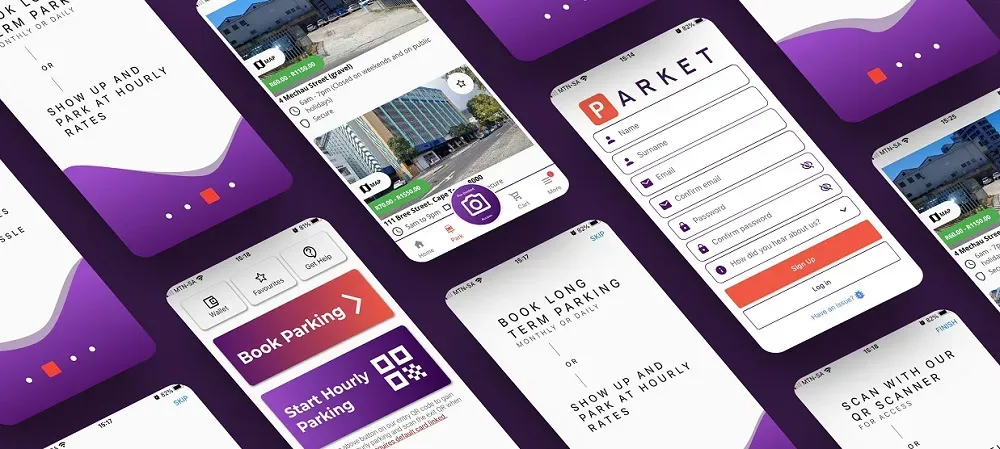 In South Africa, parking problems are widespread and affect both commercial and residential areas. The influx of residents and tourists in cities contributes to a shortage of parking spaces. Parket, a proptech start-up, has officially initiated its operations in Johannesburg, offering a solution to the city's parking challenges.

Joshua Raphael, founder and CEO of Parket, explains the need for this technology in the country. With the continuous influx of vehicles in the city, the conventional method of assigning parking spaces appears to be less effective in meeting the demand. Hence, the need for a digital approach to the situation.

According to Raphael, "Parking is once again becoming a nightmare as parking lots around the city edge closer to pre-pandemic levels. Motorists waste time and fuel driving around looking for parking while nearby buildings have vacant bays that could be used instead."

Considering the widespread use of mobile apps for various online tasks, it is reasonable to extend their functionality to include car parking services. "People use mobile apps daily to do almost everything; why not for parking too?" Raphael said.

Despite considerable efforts made by the parking industry to address the issue of limited parking space, their success has been limited. Raphael suggests that a cashless and ticketless system could be a more effective approach. Such a system would provide robust parking management features while also promoting sustainability by eliminating the need for paper tickets.

"Solutions either focus on access control, short-term parking solutions, or long-term parking solutions, but are not capable of doing it all. Why are we still using paper tickets (how many trees per day is that?) and having to run around to find parking pay points that actually work?" he said.

The Parket's Model
Raphael emphasises the effectiveness of Parket's IoT-based solution in addressing the parking situation in the city. He emphasises the convenience and user-friendly nature of Parket's solution, as well as its flexibility to cater to a wide range of users.

Raphael said, "Our platform utilises mobile applications, cloud-based management dashboards, and contactless technology, including automatic licence plate recognition. This ensures seamless communication between parking lots and managers while creating an up-to-date directory accessible to the public for finding the nearest parking spaces."

"Motorists at a parking lot or retail centre can pay by scanning a QR code, while once-off visitors can receive the QR access code via text or instant messaging for ease of access," he adds.

Benefits of Integrating Parket
Parket employs a cloud-based management dashboard that simplifies the handling of its daily operations. The start-up minimises the participation of landlords and tenants in the process, thereby reducing the chances of manual errors.

"Those managing and operating parking lots can easily manage their inventory, monetize parking spaces, and fill previously empty bays to generate additional revenue," Raphael said.

Proof of Success
Raphael recounts the positive customer experience with Parket's solution, emphasising how it has played a significant role in transforming Johannesburg into a smart city.

He confirms that Parket's solution presents a cost-effective alternative while delivering a digital, cashless, paperless, and contactless interface that greatly improves the parking experience.

According to Raphael, "The Christiaan Barnard Memorial Hospital doubled its parking revenue within six months, demonstrating how IoT technology can bridge the supply and demand for parking bays while generating revenue for customers. Legacy parking is not only inefficient but also incurs exorbitant costs for ticket issuing and reading machines, traditional payment machines, and maintenance."