Patrice Motsepe's ARC Acquires Stake In GoSolr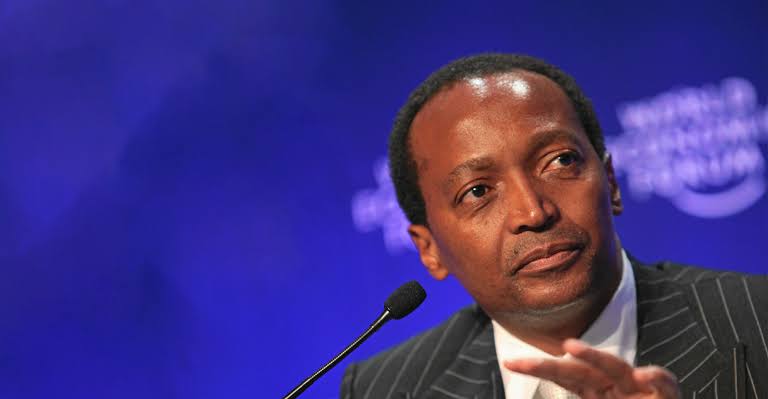 African Rainbow Capital (ARC), a Patrice Motsepe-controlled investment holding company, has acquired a minority shareholding in GoSolr, a residential solar energy company in South Africa. GoSolr was founded in 2021 and quickly expanded its operations from Cape Town to other major metropolitan areas in 2022.
ARC has been actively investing in renewable energy projects across Africa, committing R249 million to develop and finance new commercial and industrial solar assets. Additionally, its Africa Renewable Power Fund, operated by ARCH Emerging Market Partners, recently invested $3 million in the local blockchain-based solar start-up, Sun Exchange.
The acquisition of a minority stake in GoSolr is a strategic move for ARC as it aligns with the growing interest in alternative energy solutions in South Africa, driven by the challenges faced by power utility Eskom in maintaining a reliable power supply. Rooftop solar, in particular, has become popular for households due to its minimal maintenance, durability, and decreasing energy costs over time.
GoSolr's key proposition is to offer solar-as-a-service with fixed monthly fees to households, aiming to make residential solar solutions more affordable, smart, and secure. The recently-enhanced Section 12B tax incentive has encouraged fund managers to raise retail capital for solar projects in South Africa, further supporting GoSolr's expansion plans.
ARC's financial strength and corporate opportunity network will enable GoSolr to fund its growth ambitions and accelerate the adoption of solar energy in South Africa. The partnership is expected to create growth opportunities for both companies and contribute to ARC's strategic focus on supporting disruptive, fast-growing ventures.
Andrew Middleton, GoSolr's CEO, expressed excitement about the partnership with ARC, acknowledging the value ARC brings in terms of a strong balance sheet and a commitment to sustainable and environmentally-friendly initiatives.
According to Andrew, "We have followed closely the development of ARC over the years and its commitment to fast-growing, disruptive companies, and we are excited to enter into this partnership. The key value we see in ARC offering GoSolr is a strong balance sheet that will further enable us to fund our ambitious future growth opportunities. This, together with ARC's impressive network of corporate opportunities and solid broad-based empowerment credentials, makes it a partnership we are very excited about at GoSolr."
Johan van Zyl, co-CEO of ARC, said, "We believe GoSolr will add significant value to the ARC Investments portfolio, as well as clients outside of the portfolio. To protect our environment and do business in a responsible and environmentally-friendly manner, we must find an alternative, sustainable energy source that reduces greenhouse gases, improves air quality, and leads to a reduction in dependency on fossil fuels. We are excited to support GoSolr's growth and help it achieve its ambitious goals. The company has a strong team with a proven track record."