Embattled Startup, Patricia Gets A Lifeline As Tradefada's CEO Makes Undisclosed Investment
Patricia has received an undisclosed investment from Oluwaseun Dania, the founder and CEO of Tradefada, one of Nigeria's prominent crypto exchanges.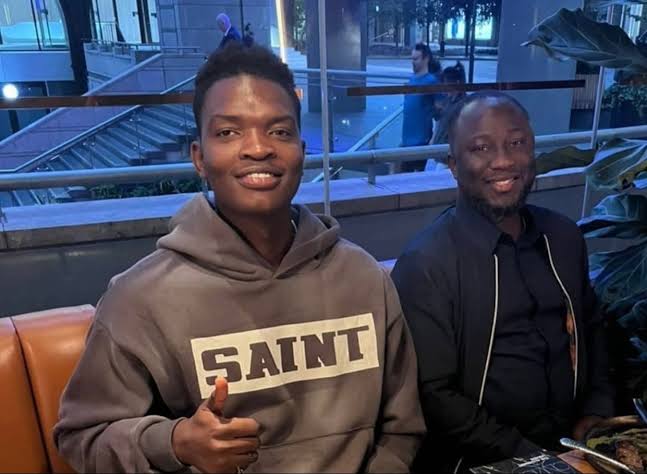 ​Nigeria's embattled crypto exchange, Patricia Technologies, has received a significant boost from an undisclosed investment made by Oluwaseun Dania, the founder and CEO of Tradefada, one of Nigeria's prominent crypto exchanges. The investment, which was announced in a LinkedIn post on July 30, 2023, signals the confidence investors have in Africa's Leading Crypto Exchanges. Despite the exact sum and details not being disclosed, Patricia's founder and CEO, Hanu Fejiro, acknowledged the post with a like.​
In the post, Oluwaseun praised Patricia Technologies for its unparalleled innovation and commendable representation of Nigeria and Africa on the global financial spectrum. Despite recent challenges including the suspension of customer withdrawals in June, Patricia's resilience and adaptability, under the leadership of Hanu Fejiro Agbodje, have been a constant beacon of hope for the tech industry.
"While turbulence is a part of groundbreaking journeys, Patricia Technologies has consistently been a flag bearer of innovation, setting Nigeria and Africa alight on the global stage. Beyond just crypto, this is about steadfast resolve, audacious vision and pioneering the financial evolution in Africa," he said.
The endorsement from influential figures in the crypto industry provides Patricia Technologies with the necessary boost to continue pushing boundaries in the ever-evolving crypto market. With such support, the company is set to solidify its position as a leading force in Africa's burgeoning crypto sphere.
Patricia Partnered Deimos to Protect Customers' Asset
Last week, Patricia also announced a strategic partnership with Deimos Cloud Security to enhance its customers' asset protection and security measures. Andrew Mori, the CEO of Deimos, expressed his commitment to implementing industry-standard practices for cloud security and infrastructure, bolstering Patricia's security standards and safeguarding customers' assets.
Seun who has invested in various ventures across different industries ranging from Agriculture, Movie Production, Education, Renewable Energy to various tech startups, journey into crypto space started as a curiosity while he worked as an IT Manager at an Oil and Gas company. Selling e-gold and Liberty Reserve exposed him to the centralized nature of these currencies when they were shut down, resulting in the freezing of his assets by United States courts. With the advent of bitcoin in 2009, he understood the concept of decentralization and decided to build 234 Exchange, offering people a platform to buy, sell, and transfer digital currencies. Later, Tradefada was launched to accommodate new features.
The investment from Oluwaseun and the recent partnership with Deimos Cloud Security mark significant milestones for Patricia Technologies, demonstrating its commitment to driving financial evolution in Africa. The company's journey has been marked by turbulence, but it has consistently showcased innovative solutions and a pioneering spirit.
As the crypto market continues to evolve, backing from prominent figures like Oluwaseun and partnerships with industry leaders like Deimos Cloud Security position Patricia Technologies for future success. The company's unwavering dedication to advancing the crypto landscape in Africa has garnered recognition and support from investors and industry insiders alike.