Payflex Launches Buy Now Pay Later Feature in South Africa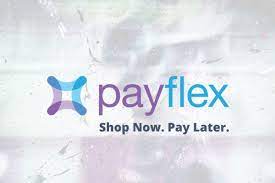 Shop Now, Pay Later solutions are a proven way to increase sales for merchants, and with Fintech startups offering digitalized measures for modern commerce, there is no telling on how much commercial activities will increase in Africa. Johannesburg-based Fintech startup Payflex has launched the buy now pay later for local shoppers in South Africa.
Over the years, installment payments have driven the commerce of South Africa, but this service has attracted high interest as customers need to pay for fees for not paying in full upon purchase. But the beauty of Payflex's is that every purchase is interest-free. You'll know exactly when each of the four interest-free payments is due and there are no hidden costs. It puts you in control of your finances.
According to Paul Behrmann, CEO, and founder of Payflex, "the platform has been developed to inform users on how and when payments are required, creating a transparent buy now pay later system with consumers. The hassle-free Payflex option allows you to see exactly how and when you will make your payments. Provided you make your scheduled payments on time, you won't be paying one cent extra in interest or fees for your purchase".
To apply, customers need to simply select Payflex as their payment method at checkout and provide their ID number and the platform handles the rest. The goods are then shipped immediately and payment is spread across four equal interest-free fortnightly payments over 6-weeks.