Popular Web Brower Opera, Launches Data-Saving Opera Mini Update.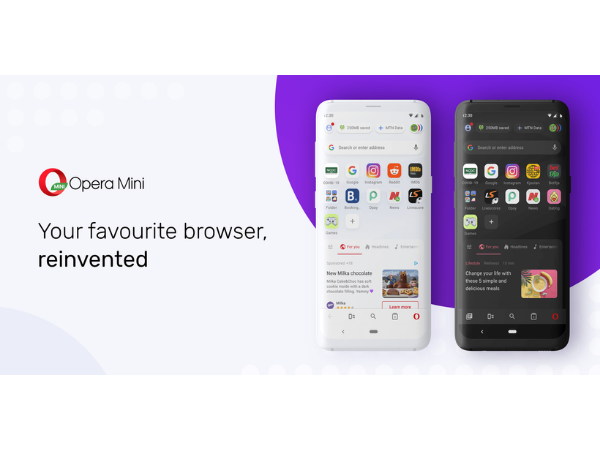 Popular web browser Opera has announced the launch of Opera Mini 50 – the latest update which introduces a fully revamped user interface.
Opera Mini 50 is integrating a new and versatile status bar at the top of the browser screen. The new status bar adds a touch of personalization – one where users can receive welcome messages, greetings, and hints throughout the day while browsing.
The freshly added offline file-sharing feature works with the popular download manager in Opera Mini. By combining these features, Opera Mini makes it easier for users to share files they have already downloaded from the web on their phones, without the need to navigate through their phone's drive.
In Opera Mini 50, offline file sharing is easily accessed through a shortcut on the new navigation bar at the bottom of the browser screen.
The update enhances the browser's fast and powerful capabilities that make it even easier for users to navigate unique features such as data compression, the download manager with offline file-sharing, and the built-in ad-blocker as well as a new data-savings widget so data consumption can be seen at a glance.
The status bar also keeps users updated on what's going on around them. It shows notifications with the latest news, available browser updates, and events from partners.
According to Andrzej Czarnecki, Product Manager for Opera Mini, "With Opera Mini 50, we are reinforcing the connection between users and the features that they love, "
"We've introduced new styles, themes, and user interactions to improve access to the features users need within superior aesthetics," he added.
"We know that data compression in Opera Mini is widely used among our users. That's why our designers have introduced the new data-savings widget, on the status bar, to provide detailed information about users' data consumption. It tells them what they need to know about how much data they are saving without navigating through the settings of the browser," he further stated.