Kenya's President Launch NIFC To Boost Fintech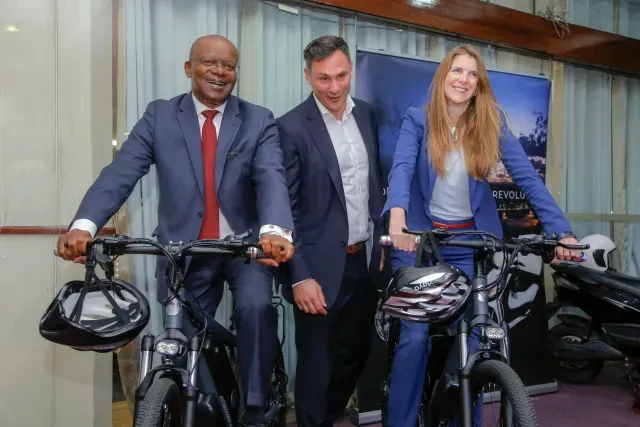 Kenya's President, Uhuru Kenyatta, launched The Nairobi International Financial Center (NIFC) in the capital city today. This is aimed at boosting the nation's Fintech sector.
The center is established to strategically place Kenya on the map, attracting international investments in Fintech and manufacturing industries. This follows a technical partnership with the United Kingdom (UK).
This event aims to create a more strategic and structured environment. It encourages international and domestic investment that will impact the nation's economic growth in the long run.
In the same vein, the center is envisioned to partner with international and regional financial establishments and businesses. This partnership includes those who can provide financial assistance, support innovations, and attain high-quality Environment, Social, and Governance (ESG) results. This does not exclude asset managers, venture capital firms, private equity, and financial services companies interested in Fintech.
The administration of the NIFC is set to look out for and create opportunities mobilized for international and domestic investment and saving.
Launching the NIFC will also contribute to financial and employment services in the sectors concerned.
In Fintech development, NIFC will work with CityUK and other stakeholders. A developed report on fintech policy and regulatory system in Kenya will address the funding mechanism.
Some tools have been developed to be useful for fintech organizations interested in improving their operations.
According to a statement released and reported by techweez, "This is the beginning of the transformative and strategic action the NIFC is set to bring about."
The center's launch is also set to enhance the likes of MoNo, who recently went live in Kenya, and Bolt, who just made Nairobi its Regional Hub. There might be an increase in launching other existing Fintech in Kenya.